Primate Research Firm Explores Blockchain Technology
Alpha Genesis initiative with important medical research implications
Press Release
-
updated: Aug 22, 2018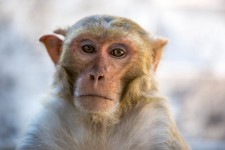 YEMASSEE, S.C., August 22, 2018 (Newswire.com) - The Alpha Genesis Primate Research Center (AGPRC), the designated contract research organization (CRO) of South Carolina-based company Alpha Genesis Incorporated (AGI), has launched an initiative and has secured funding to explore the use of blockchain technology in its research center activities.
The blockchain-based applications will address a range of challenges currently facing contract research organizations. The introduction of blockchain into primate research aims to boost transparency and traceability in supply chains, logistics, medical record-keeping, the pharmaceutical field, and primate health and safety products, among others. Chief Technology Officer Samuel Lin claimed that the initiative will be an important step for the company in terms of its business strategy, providing a shift from conventional record-keeping to focus more on advanced technologies and that new research applications will be "the main driver of the next phase of growth."
Blockchain applications in various fields have become a vital strategy across the globe; for example, distributed ledger technology is being applied in China to accelerate the country's economic transition and upgrade industry standards. This transformation is in its early stages and is hoped to bring a number of positive impacts for the society. With increased competition between relatively new China-based research organizations and more-established entities based in the United States, such developments have profound implications for how and where critical medical research developments will occur in the future.
Established in 2003, Alpha Genesis is one of major primate research organizations in North America, and is accredited by the elite Association for the Assessment and Accreditation of Laboratory Animal Care (AAALAC), a private, nonprofit organization that promotes the humane treatment of animals in science through voluntary accreditation and assessment programs ensuring that the use of animals to advance medicine and science occurs only when there are no non-animal alternatives, and when the research is done in an ethical and humane way.
Health experts generally agree that there are myriad issues facing medical research today. At the center of this is the inability to seamlessly share information and detailed investigation results with key stakeholders. In addition, the need exists for a way to reduce onerous and delaying record-keeping friction in order to stem the global tide of chronic diseases. According to Dr. Westergaard, Alpha Genesis is the first primate research organization to publicly embrace blockchain technology and emphasizes that "the flexibility of corporate entities to introduce advanced technological developments into our everyday processes gives us a competitive edge over public institutions and research centers that conduct work similar to ours."
About AGI
Alpha Genesis is a leading life sciences company that provides primates and primate research services worldwide. With a mission to improve health and improve lives, Alpha Genesis delivers world-class solutions to the primate research community. To learn more about Alpha Genesis, visit www.alphagenesisinc.com and to learn more about the AGI Primate Research Center, visit www.primateresearch.com.
Source: Alpha Genesis
---
Categories: Pharmaceuticals and Biotech
Tags: alpha genesis, biomedical research, medical, primate center, primate research
---