Primate CRO Alpha Genesis Again Exhibits Highest Standards of USDA and Animal Welfare Compliance
Multi-Million Dollar Investment in Staff and Infrastructure Contribute to a Remarkable Streak of Impeccable Performance
Press Release
-
updated: Mar 3, 2020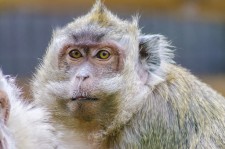 YEMASSEE, S.C., March 3, 2020 (Newswire.com) - A recent lengthy and detailed inspection by the United States Department of Agriculture (USDA) has once again found Primate Research Organization Alpha Genesis to be in full compliance with ALL standards and regulations set forth by the Animal Welfare Act (AWA), Alpha Genesis officials announced today. The USDA conducted its most recent inspection over three days in late February 2020. Four previous inspections dating back to 2016 similarly found the Primate CRO to be in full compliance with AWA requirements, a remarkable and almost unprecedented five-year streak of unblemished performance in this highly regulated industry. The Company attributes the streak to the dedication of its staff and a multi-year 10 million dollar investment in its facilities and training programs.
"The Alpha Genesis Primate Research Center maintains optimal standards of animal care and animal welfare, and we continually seek to further improve our systems and practices. Company investments in staff and infrastructure continue to yield tangible dividends. The research we conduct at our facilities is critical to finding new medical treatments and cures that benefit children and adults worldwide, and include our recent initiative to combat the coronavirus. We are delighted that these efforts have once again been recognized," according to Dr. Greg Westergaard, AGI President and CEO. Speaking directly to the $10 million expansion, Westergaard adds, "We seek to perform on the world stage, and our investments in staff and infrastructure have made that possible."
Alpha Genesis uses monkeys in research only when no viable options exist. Alpha Genesis primate research supports advances in treatments of cancer, HIV/AIDS, influenza, metabolic disorders, spinal cord injuries, substance abuse and other complex physiological processes. Understanding how these processes work in nonhuman primates has led directly to the development of new and useful medicines, vaccines, medical devices and other treatments in humans and monkeys, according to the company website.
The USDA conducts unannounced inspections in which they review all aspects of animal health and well-being. "The USDA examines all monkeys, housing, and veterinary care facilities. AGI is a full-service primate research facility, modeled in scope and mission to the national network of federally funded Primate Centers. Our operations are incredibly complex, as we maintain several thousand precious animals. The recent USDA findings further demonstrate that Alpha Genesis provides superior care to our monkeys, which directly reflects on the high standards and dedication of our impressive staff who do this important and challenging scientific work," adds Westergaard.
About Alpha Genesis
Alpha Genesis is a leading life sciences company that provides primates and primate research services worldwide. With a mission to improve health and improve lives, Alpha Genesis delivers world-class solutions to its clients within the primate research community. To learn more about Alpha Genesis, visit www.alphagenesisinc.com and to learn more about the AGI Primate Research Center, visit www.primateresearch.com.
Media Contact: gwprimate@alphagenesisinc.com
Source: Alpha Genesis, Inc.
Share:
---
Categories: Pharmaceuticals and Biotech
Tags: alpha genesis, coronavirus, primate CRO, USDA
---