Prescription Discount Drug Program ScriptSave WellRx Releases Guide for Coronavirus (COVID-19) Preparedness
Press Release
-
updated: Apr 3, 2020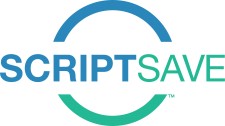 TUCSON, Ariz., April 3, 2020 (Newswire.com) - The prescription drug discount program ScriptSave WellRx has released an online guide to help households through this coronavirus (COVID-19) pandemic. The digital health company is already working with a network of 65,000 pharmacy partners, helping families and consumers become more aware of the dangers the illness brings.
The U.S. Centers for Disease Control and Prevention (CDC) and the Department of Homeland Security are advising consumers to stock up on at least two weeks' worth of prescription drugs, pain relievers, food and water to be prepared if the illness outbreaks in communities. 
Dr. Marcus Sredzinski, COO of WellRx and member of the National Advisory Board for the College of Pharmacy at the University of Arizona, says all families, regardless of where they live, should have a household emergency plan.
"Now that the CDC is urging people to stay at home if they are sick to limit exposure, it is important for families to have enough supplies in their home in case of emergency," says Dr. Sredzinski. "By preparing now, families will feel more empowered later knowing they have taken the right steps to keep their household ready in the event of a community widespread of the pandemic."
The coronavirus (COVID-19) was declared a pandemic by the World Health Organization (WHO), putting families on high alert and preparing them for worst-case scenarios.
Among the advice, Dr. Sredzinski is recommending to consumers and pharmacy partners:
Stock up on a 30-day supply of prescription drugs and over-the-counter medicines such as pain relievers, cold and cough medicines, decongestants, anti-inflammatory, and vitamins.
 

Identify nearby health organizations such as pharmacies, hospitals and doctors who can help provide treatment.
 

Continue to practice everyday preventive actions. Stay home when you are sick; cover coughs and sneezes with a tissue, washing hands frequently with soap and water for at least 30 seconds; and use hand sanitizer that contains 60% alcohol.
 

People who have symptoms should be isolated in a specific room and away from other people in the home. They should use a separate bathroom, if possible.
 

Avoid sharing personal items like food and drinks. Provide the sick household member with clean disposable face masks to wear at home.
 

According to the CDC, symptoms of coronavirus include cough, fever and shortness of breath. If a consumer experiences these symptoms, he should notify a healthcare provider to keep other people from getting infected or exposed.
 

Continually clean all "high touch" surfaces to prevent germs from spreading.
 

Continuously monitor symptoms and illness to keep your doctor and other medical personnel well informed. 
"WellRx can help prepare consumers by providing more awareness and access to medical information," says Sredzinski. "ScriptSave WellRx mobile app is designed to help everyone with their pharmacy needs, at the right price, to be ready for a coronavirus (COVID-19) outbreak."
ScriptSave WellRx Mobile App​
The ScriptSave WellRx mobile app is a tool that gives customers access to a database full of medical information available to understand what prescriptions and medications are required. The app finds pharmacies with the best discounted price for the medication needed to help prepare against the spread of illnesses.
The mobile app also lets customers manage their subscriptions, reminders and alerts on when to take medication or refill prescriptions, and lets patients track side effects that they may want to report to their doctor.
About ScriptSave​ WellRx
For 25 years, ScriptSave has been closing the gaps in prescription coverage with innovative savings and adherence programs, like ScriptSave WellRx, for the uninsured, under-insured and insured. ScriptSave WellRx is designed to boost medication adherence by providing cost-saving opportunities, information, prescription management and reminders. Millions of Americans use ScriptSave products – yielding more than $10 billion in consumer savings on prescriptions.
Media Contact:
Mark Macias
Email: mmm@maciaspr.com
Phone: 646-770-0541
Source: ScriptSave WellRx
Share:
---
Categories: Healthcare Insurance
Tags: Affordable prescription drugs, discount prescription programs, prescription savings solutions, ScriptSave, wellrx
---