Preply: 10 Steps to Start a Business While Having a Full-Time Job
Press Release
-
updated: May 24, 2017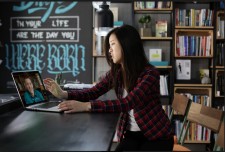 New York, NY, May 24, 2017 (Newswire.com) - All over the globe, a large number of people are starting businesses each month while pursuing a full-time job. Most of the people want to become an entrepreneur and make their dreams come true. There is a growing number of young entrepreneurs who have already begun to work for themselves. About 700,000 new businesses are founded each year.
Do you have a desire to become your own boss, too? Are you thinking of reinventing yourself?
The main benefit of starting the business while having a full-time job is that you can always have security, backup, extra income, and more benefits. As stepping your foot as an entrepreneur is a bit risky, you can choose to stay with your current job to be on the safer side. A number of potential entrepreneurs consider the idea of commencing their business while holding their full-time jobs. Sole entrepreneurs growing their small business run into millions.
A small idea has changed their life. With valuable online learning opportunities available, people are picking up new conception and creating powerful skills. To start a business, one must always remember the following key factors:
Plan
Determination
Discipline
Patience
Now, before starting a business, we need to know how to start a business. Everyone requires tips to start a business, to carry it effectively and efficiently.
10 Steps to Start a Business While doing a Full-time Job
1.     Do the Commitment
Victory comes to those who are committed to their work. You require smart decision-making and the right attitude. You have to continue to take tough decisions, and sometimes you have to manage stress, too. When it comes to commitment, there is no shortcut.
As an entrepreneur, being committed to the goal and objective of your business is the key to enhancing your business to next level. If you are not wholly committed to your business goals, it would be difficult to make advancement. You have to be acutely aware of all the activities and commitments during your week, and try to take out sufficient time for your new project to make it successful.
2.     Know your ideas and skills
You must possess required skills to implement and execute your business idea. You must have knowledge of few of the necessary factors to run your industry. And if you do not acquire those skills, before moving a step further, you must learn those skills and then take a valuable decision.
For instance, your business idea needs you to communicate with foreign clients. In that scenario, a good knowledge of foreign language is required to run a business. There are several ways listed on the internet to learn a language online. Suppose you are looking forward to learning the French language; you can simply learn the language by Skype from professional tutors. You can learn the language even from the comfort of your home at https://preply.com/en/skype/french-tutors.
You can discover both your strengths and weaknesses, and match up your skills and ideas to gain an advantage in your business. You can acquire other skills, too, if you have a learning mindset.
3.     Authenticate your Business Idea
When you have developed an idea, researching it will become essential. It will help you to ascertain the demand for your product and services and give an idea about your competitors. Lack of market need can sometimes be a reason behind failure of your business.
At your planning stage you need to validate your business idea. You can validate your business idea with:
Facts
Feedback
Research
Belief
Competitor Follow
Following Market Trends
 4.     Competitive Advantage
Your Competitive Advantage is something that will set your business apart from your competition. It highlights the advantages a client receives when they do business with you. Competitive Advantage needs to recognize a target audience and their needs, developing and providing the finest quality priced product or service and performing better than anyone else.
Creating Competitive Advantage will help you in
Better understanding of Industry
Stronger action plan
Increased chances of success
Ease of communing goals
 5..     Set Realistic Targets
Setting realistic targets for your business can have a major impact on your business. When you do not set attainable and realistic targets for yourself, you can never meet the goals. You are going to spend a lot of time and energy.
It is advisable to set small goals — could be daily, weekly, and monthly goals — instead of directly setting up a big primary goal for the entire year. The constant check and accountability can help you in achieving long-term and short-term targets.
6.     Plan Everything
If you are scheduling to start a business, you need to make it a passion. The planning process includes the steps needed to construct the company till launching the product. The steps have to be in a rational order. Planning helps an entrepreneur in deciding what he will be able to do, and when he needs extra inspiration.
You can determine the level of success with your business. A well-researched business plan is a road to success. It will let you know everything in detailed manner. A complete roadmap and architecture of your business plan will include:
Business description
Operations plan
Executive summary
Marketing plan
Financial plan
7.     Outsource your Weaknesses
You can look for the opportunities to outsource the parts of your business activities. If you are an entrepreneur, you desire to take your own decisions, plan your targets, roadmap, and understand your product strategy and much more. You ought to ponder more on your strong points, and outsource your weaknesses.
Each one of us has the potential to succeed as an entrepreneur. Being honest about what you can do and what you cannot do is the primary step toward accomplishment. So analyze where you excel and where you need a help. You can outsource a lot of tasks like marketing, data entry, graphic designing, etc., which may consume a lot of your precious time. There are websites like upwork, guru, peopleperhour where you can find a lot of freelancers for outsourcing your work.
8.      Seek Feedback
The main objective of the business is to create a product or service that provides value to individuals. Feedback is imperative to know about how your product is providing value to its customers. How your clients react to your product can assure you that end product is something that fulfills the customer needs.
To know about the feedback early, you can independently form groups of target people who can provide you honest opinion. You ought to be frequently in touch with them to have truthful and direct opinion. The group can consist of your entrepreneurial friends, mentors or the real audience. Customer feedback can help you to ascertain and perk up customer satisfaction, and can provide you valuable insights from your clients how you can improve your service or product.
You can also get feedback from target audience on social media channels like:
Facebook groups
Twitter
LinkedIn
Google Plus
 9.     Do not Neglect your Full-Time Job
There will be a great excitement in starting a business, but you should never neglect your full-time job. You must plan to balance the time you spend away from the office on your new endeavor. Do not let your business activities adversely impact your duties toward your job. You should sustain high-quality performance at your job.
If you have a long daily travel, you can talk to your boss to allow you to work from home for some time. While working from home, you can put your travel time to more productive and efficient use in order to create a successful venture. Try not to feel pressurized due to time constraints. Avoid using your employers' PCs, networks, and office machines for your startup. You should strive to create a healthy balance of job and devote time to your business.
10.      Do not Overburden Yourself
Working full-time and doing business at the same time can put stress on your mind and strain to your time. You may most often face a situation when you have a lot to do in a limited time. Do not stress and strain yourself, or else you could burn out working exceptionally hard. You have to be relaxed and calm.
After coming home from your job, try to have some free time to get relaxed. Do not immediately start working on your new venture. Too much anxiety can deteriorate your health and also can have an adverse effect on your personal relationships. Take out some time to meditate and get more relaxed. Try to maintain a balance between work, business, and personal relations.
Starting your business can be a challenging task while working full-time. Balancing your business, job and personal life requires dedication, determination, and hard work. The above ten steps will guide you to be successful in your new venture.
Hope the article was helpful and might solve all your queries. All the best with entrepreneurship!
Source: Preply
Share:
---
Categories: Educational Technology, Continuing Education, Education
Tags: education, foreign languages, learning tips, skype spanish lesson, study
---