Premiere Digital Expands Product & Software Development Teams, Promotes Carrie Moore and Hires Samy 'Puga' Pugazhendhi
Press Release
•
updated: May 12, 2020
The LA-based Media Services, Distribution and Technology Solutions Company continues to promote and hire a number of execs as they continue to roll out their SaaS products in the digital marketplace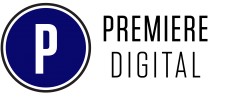 LOS ANGELES, May 12, 2020 (Newswire.com) - ​​​Premiere Digital, the media services, distribution and technology solutions company announced the expansion of its Product Development Group. From within, the company has promoted Carrie Moore to VP of Product Development and made the external hire of Samy 'Puga' Pugazhendhi as VP of Software Development. Both will be reporting to CEO, Mark Lazar.
Carrie Moore has worked at Premiere Digital for 10-years, beginning as the seventh employee working in Quality Control on video assets before working her way up to her current position. As an instrumental contributor to the company's growth, Carrie helped increase the company's global footprint with the launch of the Bangalore office, setting up facilities, workflows and teams. In 2014, Ms. Moore transitioned into software development, taking the lead on Premiere Digital's SaaS solution tool, STOREFRONT. STOREFRONT performs digital store check research on transactional and subscription-based platforms in over 130 markets. The software provides clients with valuable market insight, ensuring titles are live with competitive charting, placement and pricing. Carrie will also oversee Product, working closely with CTO Geoff Bloder and COO AJ Sauer, for Premiere's Enterprise class multi-faceted, cloud-based portal for supply chain execution PDX. In her new role, she will be responsible for expanding Premiere's software Product presence in the market and driving the end-to-end digital supply chain experience through STOREFRONT and PDX.
Samy 'Puga' Pugazhendhi recently joined Premiere Digital as VP of Software Development. He comes to us with more than 20 years of product & technology experience, most recently serving as AVP, Technology and location leader at Digital River building a SaaS platform from concept-to-completion and operationalizing for Global Fulfillment. His experience is focused on building software products for scale, such as connecting commerce channels in multiple geographies with a global supply chain, to enable physical and digital distribution. Prior to Digital River, Puga was the Database Architect at Channelwave Software in Boston where his focus on database security and scalability was a driving factor for this start-ups acquisition by Digital River, where Puga spent the next 14 years of his impressive career.
"Both our SaaS products, STOREFRONT and PDX have hit a high note with just about every major studio using STOREFRONT to manage and track their digital content on a global basis," said CEO, Mark Lazar. "Having a world-class team to oversee these products, along with managing client usage is a priority, and Carrie and Puga have fully demonstrated the ability to do this at the highest level."
This move will once again position Premiere Digital at a significant advantage during a time of growth and transformation for the company as it remains on the forefront of product innovation and digital distribution.
About Premiere Digital
Premiere Digital is a media services, distribution and technology solutions company based in Los Angeles, California, and Bangalore, India. Premiere is a leader in cloud-based digital asset delivery and content optimization solutions for clients in the Media & Entertainment industry. They offer services that enable content ingestion, preparation, management, and delivery/distribution of media assets to all digital platforms, including the latest workflows in UHD and HDR for video, audio, image, closed caption or subtitle files. Furthermore, Premiere has "smart" software tools and custom software solutions for use in the digital supply chain distribution space from ordering all the way through to consumer storefronts for tracking of enhanced monetization. Additional information on Premiere can be found at premieredigital.com.
Media Contact
Catheryn Mallari
Tel: +1 (408) 896-7180
Email: catheryn.mallari@premieredigital.net
Source: Premiere Digital
Tags