Premier Lawn Care Announces Newest Service
Premier Lawn Care, an outdoor property maintenance company in Tennessee, has recently launched its newest service.
Press Release
-
updated: Nov 14, 2017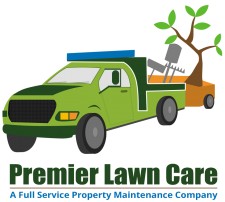 Manchester, Tennessee, November 14, 2017 (Newswire.com) - Premier Lawn Care takes great pride as a one-stop outdoor property maintenance company based in Manchester, Tennessee. It has been in the industry for more than 20 years. Its founder, Brandon Imhoff, has shared with us his humble beginnings with the company. According to Brandon, he grew up on a farm, worked on farms and lived in the country at a very young age. That's where he learned to love and appreciate the outdoors. He shared that: "With the love of the outdoors, I knew that working outside would be my passion. Surrounding myself with incredible businessmen, industry professionals and leaders provided the essential catalyst to my desire for growth and development." From the tools and knowledge that he gained, he ventured out and started Premier Lawn Care.
Brandon Imhoff assures that Premier Lawn Care can handle all of the outdoor maintenance needs of their customers and clients. Being a full-service company, clients no longer need multiple vendors. "Unlike many property maintenance and management companies that just sub everything out, we actually employ our own crews. We do manage and sub out some locations that are further away, but we are a hands-on company in every aspect of the services we offer. We know what the jobs actually intel, how they should be done and done right the first time." he added. Through their hands-on experience and knowledge, Premier Lawn Care can offer better services to their clients unlike other companies.
Adding to their long list of services, the company recently launched their newest offering - Snow Control Service, which you can visit online at www.snowcontrolservice.com. Snow Control Service is a completely separate from the company's snow removal services. This new company offers snow and ice control products, melting agents and equipment. When asked about adding more to their outdoor property maintenance services, Brandon said that: "We already provide complete outdoor property maintenance so there really isn't much else we could add in that area." What Brandon Imhoff can assure is that Premier Lawn Care constantly strives to improve the quality of service they offer to their clients. He is proud that their employees are the most highly trained and skilled in the industry. They attend various industry classes to stay on top of their training and skills, as well as, to learn how to use and employ the latest technology associated with the industry.
Aside from their usual outdoor property maintenance services that they offer their clientele; Premier Lawn Care becomes the eyes and ears of property managers and owners, alerting them to potential problems, taking action on critical issues and assuming additional tasks and duties as needed. 
Brandon Imhoff invites anyone especially their potential customers to contact them or visit their website at http://www.premierlawncare.co/ for more information about the company and the services they have on offer.
Premier Lawn Care, LLC
1866 Old Tullahoma Hwy
Manchester, Tennessee
(931) 954-5545
Source: Premier Lawn Care
---
Categories: Business to Consumer, Gardens and Landscape, Yard Care
Tags: Brandon Imhoff, Landscaping, Outdoor Property Maintenance, Premier Lawn Care
---