Precision Health AI Announces $20M Series A Investment From SymphonyAI Group
Company will launch an AI platform and applications focused on Oncology for pharmaceutical companies and other health care partners
Press Release
-
updated: Sep 20, 2017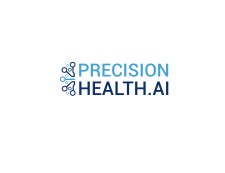 NEW YORK CITY, September 20, 2017 (Newswire.com) - Precision Health AI (www.precisionhealth.ai), an oncology-focused AI platform technology company is emerging from stealth mode and announced a $20M Series A investment. Founded by health care data experts, oncology specialists, and modern AI technologists, Precision Health AI combines best in class oncology data with built for purpose AI applications to serve the entire health care ecosystem.
The $20M series A was led by SymphonyAI Group based in Palo Alto, California. SymphonyAI Group is a group of AI-Enabled B-B companies, including an early stage AI-technology focused VC firm.
"With growing pipelines of therapeutics, exciting breakthroughs like immunotherapy and CAR-T, there is an urgent need for the next generation of oncology-focused integrated information and data-driven decision-making tools for pharma, CROs, providers, and payers," said Brigham Hyde Ph.D. CEO and Founder of Precision Health AI. "Our world-class team of experienced health care professionals and top AI talent is focused on driving evidence-based decision-making through real-world applications of AI technology."
Precision Health AI builds fit-for-purpose AI platform solutions driven by Real World Data from EMR, Claims, and Diagnostic sources. The application of AI technology provides a deep understanding of the value drivers of successful treatments and care. From HEOR studies, to clinical trials, to patient journeys, to outcomes and value measurement, Precision Health AI's platform leverages longitudinal patient data and the best in modern AI techniques to drive insight and decision-making support for the Oncology community.
"Precision medicine and a focus on patient level activation will be critical to the next phase of Oncology treatment," said Romesh Wadhwani Ph.D.,Chairman of SymphonyAI Group. 
About Precision Health AI
Precision Health AI is a platform technology company focused on applications of AI to Oncology. Serving Pharma, Life Sciences, Providers, and Payers PH.AI combines modern AI technology with best in class oncology data with a focus on improving outcomes and driving value-based care.
MEDIA CONTACT
Smrithy Scully, General Manager, Precision Health AI, sscully@precisionhealth.ai
Source: Precision Health AI
Share:
---
Categories: Healthcare, Pharmaceuticals and Biotech, Cancer/Oncology
---