Praxis to Highlight Ethics in Subrogation at Colorado CPCU Society Chapter Event
Praxis' Presentation Qualifies for 1-Hour Continuing Education Credit in Colorado, Texas and Wyoming
Press Release
-
updated: Oct 30, 2017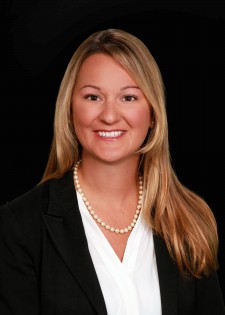 MUNCIE, Ind., October 30, 2017 (Newswire.com) - Praxis Consulting Inc., the leading provider of subrogation services for insurance carriers, self-insureds, reinsurers and third-party administrators, today announces that Kristen Wilson, Praxis' Workers' Compensation Director, and Stephen Pratt, Praxis' Advisory Council Member, will be presenting "The Ethics of Subrogation Handling" at the 62nd Annual Chartered Property Casualty Underwriters (CPCU) All Industry Day and New Designee Conferment. Hosted by the Colorado CPCU Society Chapter, the event will be held on Tuesday, Nov. 7, 2017, 7:30 a.m. to 3:45 p.m., at University of Colorado, South Denver Campus (formerly The Wildlife Experience) at 10035 S. Peoria Street, Lone Tree, Colorado, 80134.
Approved for 1-hour CE in Colorado, Wyoming, and Texas, "The Ethics of Subrogation Handling" presentation is scheduled at 11:10 a.m. to 12:05 p.m. at Session II-B. Wilson and Pratt will provide an overview of subrogation, outline good faith in subrogation handling, and discuss today's tools and challenges facing the industry.
"Subrogation is key to increasing the financial bottom line and protecting the policyholder's interests. We are honored by this opportunity to share our knowledge with this fine group of insurance professionals" said Wilson. "Understanding the importance of subrogation, the tools available and the impact quality practices and training have on subrogation handling are critical components in both implementation and execution."
Kristen Wilson, Esq., brings more than 10 years of legal experience to the insurance industry working across multiple lines of business. At Praxis, she works closely with insurers and administrators to produce significant savings and increase profitability through subrogation and recovery. Wilson has extensive experience and knowledge in bankruptcy, real estate and insurance law. 
Steve Pratt, CPCU, SCLA, ARM, CMSP, President of WC Claim Resolutions, LLC, is an experienced senior level claims professional with a problem-solving focus in operational and technical areas of the industry. He has experience in creating efficiencies, implementing technology solutions and reducing loss costs through his leadership roles with: The Hartford as the Vice President of Workers' Compensation (WC) Claims, the Zenith as Senior Vice President (SVP) of National Claims, QBE Insurance as Vice President of WC Claims and two major third-party administrators as the SVP. 
For more information regarding the "Ethics of Subrogation Handling" approved for 1-hour CE, please email presenter Kristen Wilson at kristen.wilson@praxisconsulting.com.
Praxis Consulting Inc.
Praxis Consulting Inc. is a privately owned and operated, full-service subrogation outsourcing firm, operating throughout the U.S. with offices located in Beverly, Mass., Bohemia, NY, and Muncie, Ind. Praxis Consulting's suite of Cost Mitigation Services caters to a variety of insurance carriers for timely identification and recovery of paid claims, such as Auto, Disability, Property, and Workers' Compensation. For more information about the subrogation expertise at Praxis Consulting Inc., visit PraxisConsulting.com. To speak with a company representative, call Praxis at (888) 357-8276.
Source: Praxis Consulting
---
Categories: Risk Management, Property and Casualty, Healthcare Insurance
Tags: CE, CPCU Society, Denver, insurance claims, insurance law, Kristen Wilson, Praxis, risk management, Steve Pratt, subrogation, workers' compensation
---