Power Labor USA Opens New Office in the Dallas-Fort Worth Metroplex
Press Release
•
updated: May 3, 2017
Power Labor USA opens new offices in Richardson, Texas, to offer comprehensive employment staffing and human resource services for contractors and construction companies in North Texas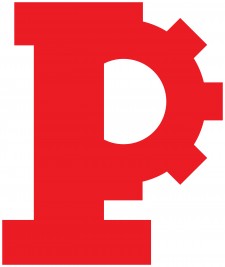 Richardson, Texas, May 2, 2017 (Newswire.com) - Power Labor USA, headquartered in Austin, is pleased to announce the opening of a new office in Richardson, Texas. The firm's professional team provides comprehensive construction workforce outsourcing and human resource services for contractors and construction companies.
Managing partner Brian Cherry stated: "Our new office in the Dallas-Fort Worth areas allows Power Labor USA to extend our services to the construction industry in North Texas, giving contractors and construction companies the opportunity to let our team of professionals provide the every service involved in hiring skilled laborers and tradesmen, thereby reducing turnover, operational costs and all the human resource headaches under the sun."
"Our newest office in the Dallas-Fort Worth areas allows Power Labor USA to bring our workforce outscourcing expertise to contractors and construction companies in North Texas."

Brian Cherry, Managing Partner
By offering an on-demand workforce, Power Labor USA helps construction companies avoid making hiring mistakes, reduces hiring and recruitment expenses, overtime and hold-over obligations, while also lowering workers' comp and unemployment insurance costs. The Power Labor team not only locates candidates, conducts initial screenings and schedules interviews, but also checks references, verifies education, handles the offer process, conducts drug and background checks and ensures billing and payroll are accurate and on time. Cherry added, "The bottom line is, we take on the hiring problems and offer solutions to make construction projects run more smoothly."
About the Firm: Established in 2012, Power Labor USA has headquarters in Austin and an office in San Antonio in addition to the newest office in Richardson. As a full-service employment contracting company, the firm works with contractors and medium- to large-sized companies in the construction industry to provide skilled labor and tradesmen to meet staffing demands along with human resource services. The professional team at Power Labor works closely with client management teams to anticipate workforce requirements, develop fixed-rate pricing, and plan for staff supplementation that aligns with clients' projects and budgets.
Visit website: https://powerlaborusa.com/
Contact: Brian Cherry, Managing Partner
Company Name: Power Labor Dallas
Address: 500 E Arapaho Rd. Suite 109
Richardson, TX 75081
Phone: (214) 281-8350
Source: Power Labor USA