Pollo Campero Signs Multi-Year Extension With ArrowStream to Grow Strategic Initiatives
Press Release
•
Jan 4, 2023
Prized Chicken Recipe Brand Renews Partnership with Leading Foodservice Cloud Platform for Supply Chain Intelligence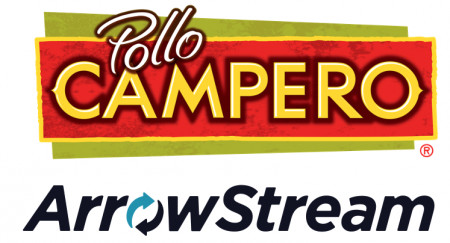 CHICAGO, January 4, 2023 (Newswire.com) - ArrowStream, Inc. ("ArrowStream"), the leading foodservice cloud platform for supply chain intelligence, is happy to announce that Pollo Campero extended its multi-year partnership with ArrowStream. Along with a network of over 275 chain operators across 100,000 restaurant locations, 1,300 distribution locations and 10,000 manufacturers, Pollo Campero will continue to leverage ArrowStream Central to gain supply chain visibility to streamline and automate day-to-day processes.
Started in 1971 in Guatemala, Pollo Campero opened their first restaurant combining generations of family recipes into a one of kind food experience. Specializing in hand-breaded fried chicken, signature drinks and sides prepared fresh daily, Pollo Campero has now opened over 80 locations in the United States.
Pollo Campero began its partnership with ArrowStream in 2019 to gain supply chain visibility across their entire organization. With exception alerting, Pollo Campero's team is notified daily of critical events that could impact their supply chain. ArrowStream Central allows Pollo Campero to effortlessly manage price audits, contracts, distributor inventory, and supplier collaboration on a daily basis. And with FSIM (Foodservice Incident Management), they have improved their credit and item recovery process and are providing trading partners with real-time visibility into QA issues.
"ArrowStream gives us complete visibility into our supply chain allowing us to be agile and proactively respond to the constant disruptions within the foodservice industry," said Tony Robb, Supply Chain Manager at Pollo Campero. "The platform really allows us to tap into different parts of our business and ensure we are getting the right product, at the right price, and on time. Our moment of truth is when the operator clicks the button, and the product arrives just as expected. The FSIM, contract pricing audit, and contract management functionalities allow us to do just that."
Partnering with ArrowStream has unlocked significant cost savings by giving Pollo Campero visibility into the credits they were not receiving from foodservice incidents such as damaged cases, missing items, and quality issues. In addition, the Post Audit tool has allowed Pollo Campero to automate their audit process and recover price discrepancies.
"Pollo Campero has been an incredible partner over the years, and we're excited that they have extended our partnership," said Jeff Dorr, President at ArrowStream. "They have been able to leverage our applications to drive more partner collaboration and accountability while increasing their transparency into product quality and potential service issues. FSIM enables them to have a clear line of sight into what types of issues are occurring in each market and how often. This solution drives a massive vertical ROI for their suppliers, distributors and stores."
Pollo Campero is among a growing network of customers including Dave & Buster's, Chicken Salad Chick, Din Tai Fung, and Church's Chicken, among others. ArrowStream's solutions are developed specifically for the foodservice industry and provide operators, distributors, and manufacturers with an intelligent network that drives efficiency and cost savings in an end-to-end solution for their partners.
Learn more on how ArrowStream can drive cost savings for your business and request a consultation today.
About ArrowStream
ArrowStream, a Buyers Edge company, is the leading foodservice cloud platform for supply chain intelligence, with over 1,300 distribution locations, 10,000 manufacturers, and 275 leading brands across 100,000 restaurant locations tightly integrated into a single global network of applications and industry data. ArrowStream provides unparalleled levels of transparency, control, and actionable insight to mitigate risks, streamline operations, protect the brand, and optimize profitability. Find out more at www.arrowstream.com.
Source: ArrowStream