Policies, Not Science Debates, the Real Problem in the Climate Change Battle
Current policies that address climate change cost more than the actual problem.
Press Release
-
updated: Sep 20, 2018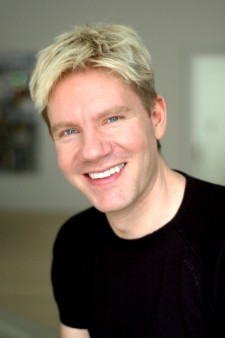 PORTSMOUTH, New Hampshire, September 20, 2018 (Newswire.com) - While climate change is generally agreed upon as a scientific fact by experts, there is less consensus on the policies best designed to address it, which serves as the concept behind The Portsmouth Conference.
At this international event in October in Portsmouth, New Hampshire, leading thinkers from across the world will convene to discuss policies related to climate change, a problem they say is more complex than realized by policymakers. 
According to conference panelist Dr. Bjorn Lomborg, President of Copenhagen Consensus Center and visiting professor at Copenhagen Business School, current policies that address climate change cost more than the actual problem.
"Global warming is a very real problem, but we should not make policies that cost more than the original problem they are designed to fix," said Lomborg, who cited the Paris Agreement as one example.
"The Paris Agreement costs 1 to 2 trillion dollars--that is a lot of money that could have fixed any number of other problems," he said.
 
According to Lomborg, the best long-term strategy is to invest money in green research and development. He said if green technology can be made cheaper than fossil fuels, "[we] win." 
"If you can change technology, you can change the world, which is why we need to invest in green energy research and development," he added. "This strategy is much more effective and more likely to fix the problem."
Other conference panelists will focus on different aspects of policies that relate to climate, including Dr. Joyashree Roy, Professor of Economics, Jadavpur University and Bangabandhu Chair Professor, Asian Institute of Technology.
Even if green technologies are developed that come cheaper than fossil fuels, she cited complications due to the energy rebound effect. The rebound effect is defined as a reduction in expected gains from new technologies that increase the efficiency of resource use due to behavioral or other systemic responses.
"Unless pricing is appropriate, efficient technology will not be successful in containing demand," she said. "Current policies do not take into account this rebound effect."
At The Portsmouth Conference, Lomborg and Roy will be joined by experts from the U.S. and abroad to present their respective opinions on how some current climate policies miss the mark and possible solutions.
Discussions at The Portsmouth Conference will be guided and moderated by Kevin Fay, Esq., Executive Director of the Alliance for Responsible Atmospheric Policy and Executive Director of the Business Institute for Sustainability.
"I won't be driving toward a particular solution or viewpoint," he said. "This issue lends itself to many different approaches."
Seats are still available at The Portsmouth Conference
Hosted by Citizens Count, a New Hampshire-based, non-partisan public information platform with more than 200,000 members, The Portsmouth Conference takes place in Portsmouth, New Hampshire on Oct. 18 and 19, 2018.
Although seats are still available for the conference, seating is limited. To purchase a ticket, visit theportsmouthconference.org.
-the end-
Media Contact: Rob Levey, (603) 369-1046, rob@theportsmouthconference.org
Conference Spokesperson: Dr. Geoff Weiss, (210) 859-5051, grw350@gmail.com
Source: The Portsmouth Conference
Share:
---
Categories: Energy, Agriculture and Horticulture
Tags: climate change, global warming, green technologies
---