Point3 Security Inc. Launches New Website a Re-Brand
Point3 Security Inc. launches new website featuring 5 use cases that help bridge that gap in cybersecurity education through their premier product Escalate.
Press Release
-
updated: Feb 19, 2019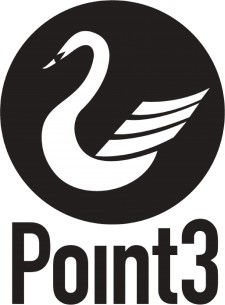 BALTIMORE, February 19, 2019 (Newswire.com) - Point3 Security Inc. has recently launched its most recent website, introducing the community to a re-brand of the organization. The re-brand provides audiences with a larger understanding of how Escalate will fill the education gap in cyber skills in addition to a new logo, messaging and an introduction of the leadership team.
"Point3 is committed to building a continued relationship with the cyber community through our re-branding efforts. We recognize the needs of the community and believe the launch of our new website will help connect and address the needs of our audiences," said Erika Johnson, Director of Marketing & Brand Management of Point3 Security.
Escalate has been well received by the cyber community, helping organizations to recruit, retain, and cultivate talent through the use of capture the flag challenges, pre-hire screening, talent measurement, and retention. While always supporting individual members, Point3 has introduced messaging that pertains to organizations of large sizes.
About Point3 Security Inc.
Founded in 2014, Point3 Security Inc. is a premier information security organization providing the industry with training and analytic tools to enhance their workforce. Recognizing the industries' increasingly complex threats, Point3 Security Inc. provides challenge/ game-based material that identifies and cultivates cybersecurity talent amongst professional organizations. For more information, please visit https://www.ittakesahuman.com.
###
Media Contact:
Erika Johnson                                                       
Director of Marketing & Brand Management
Email: erika@point3.net
Website: https://www.ittakesahuman.com
Source: Point3 Security Inc.
---
Categories: Business Development
Tags: business development, continuous learning, cybersecurity, education, gamification, pre-hire screening, recruitment, talent measurement, talent retention
---