PMAT Sells Megan Crossing Shopping Center
Press Release
•
May 11, 2022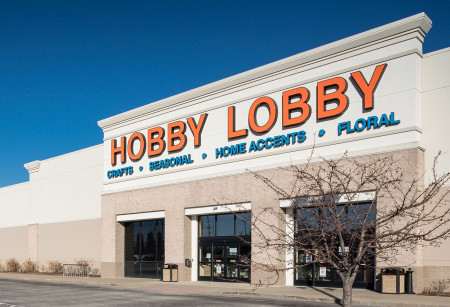 NEW ORLEANS, May 11, 2022 (Newswire.com) - The PMAT Companies completed the sale of an 85,880-square-foot Hobby Lobby-anchored Megan Crossing Shopping Center in O'Fallon, Missouri, to an undisclosed private buyer for $7 million — with the previously sold outparcels, the total sale price for Megan Crossing is $12.75 million. PMAT originally acquired the center from a special servicer in 2018 for $8.25 million.
Since acquisition, PMAT had signed a new lease with Foss Swim School and separately sold off Dollar Tree and La-Z-Boy as single-tenant net lease properties. Despite losing Tuesday Morning as a tenant during the company's corporate restructuring following the onset of the global health crisis, PMAT successfully completed the business plan for this four-year investment. The main center closing completed the full sale of the asset. The sale is PMAT's ninth transaction in the last 12 months.
PMAT is a real estate development and investment platform focused on value-add Select Open Air Retail (SOAR) investments across the Southeast, Sunbelt, and Midwest regions. The PMAT platform was founded by ICSC Trustee Bob Whelan in 2003 and the team has since transacted on nearly one hundred (100) anchored shopping centers, with an aggregate transaction value of over $1.2 billion consisting of approximately 10.5 million square feet in total. PMAT's proven investment strategy is to acquire value-add and high-yield Select Open Air Retail (SOAR) anchored by grocery, discount, off-price and necessity tenants and to create long-term value through redevelopment, renovation, and re-tenanting of these fundamentally strong assets.
For more information on PMAT, please visit www.pmat.com.
Source: PMAT Companies
Tags