Plutus - London Fintech Company Gives Customers a Financial Kick Back in Crypto
London-based fintech company, Plutus, has unveiled their biggest upgrade ever to their blockchain-backed platform, enabling users to access and manage both crypto and fiat within a single app.
Press Release
-
updated: Feb 21, 2019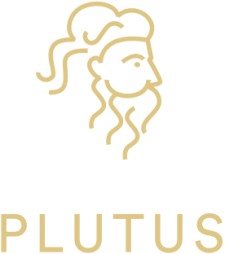 LONDON, February 21, 2019 (Newswire.com) - Plutus will advance financial management for the next generation and reward them in the process with blockchain-based tokens.
CEO, Danial Daychopan, says, "Our team is thoughtfully developing a finance app with a blockchain-based rewards system that will inadvertently increase real-world adoption of cryptocurrencies. This is part of our contribution to the ecosystem in enabling mass adoption."
Financial Management – Their new announcement promises advanced financial management features that will enable users to access, transfer and spend their regular fiat holdings as well as their cryptocurrency holdings within the same app. Users will be able to open their very own Plutus account and deposit GBP or EUR anywhere in the UK or EEA region and access their personal cryptocurrency wallets from the same user interface.
Plutus has already built a P2P conversion system (PlutusDEX) that operates on the blockchain and this will also be integrated into the app. The ability to manage both asset types and exchange freely between the two within a single user-friendly mobile app is a development that brings much-needed simplicity to a tech-heavy scene.
Payments & Rewards – Like many traditional finance applications you can spend straight from your account balance via a Plutus Debit Card. However, Plutus will also enable users to convert the amount of crypto necessary for a purchase into regular money in order to spend at over 400 million merchants in almost 200 countries. With less than 0.1 percent of businesses accepting cryptocurrencies as a form of payment, Plutus is bringing long-overdue usability to the market.
On top of this, Plutus is implementing a loyalty program that rewards users up to 3 percent back in the form of Pluton (PLU), the company's own utility token built on a decentralized technology (Ethereum). Unlike cash-back, air miles or other reward programs, Plutons can be sent to friends, redeemed on the platform, or used elsewhere for services. Not only is this a great incentive to attract customers but it inadvertently introduces consumers to crypto through ordinary day-to-day activities, greatly encouraging mass adoption.
The Details... The app is currently in public beta, and the Plutus app upgrade will be available on Android and iOS no later than 31st March 2019. It's free to use and anyone in the UK and over 30 EEA countries can download the current version now to be in line for the much-anticipated release of what they label as Plutus 2.0. You can find the full update here.
Plutus was voted one of the best Fintech start-ups in 2016 and has well established itself as a leading innovator within the field. A single non-custodial app to manage all money types is a revolutionary development and one that sets Plutus apart from the rest of the herd.
Join Today: http://plutus.it
ENDS
Press Contact Information
For more information or interviews with Danial Daychopan, please contact:
Contact: Peter Panayi, Head of Marketing
Press Email: press@plutus.it
Press Number: 07918675766
Press Kit: https://plutus.it/press-kit
Website: https://plutus.it
NOTE TO EDITORS
About Plutus
Founded in 2015 by Danial Daychopan and located in London, Plutus delivers a globally-accepted Tap & Pay app that enables users to spend their crypto across the globe at any NFC enabled terminal. A pioneer in the cryptocurrency space, Plutus aims to bring these currencies into everyday life.
Since the creation of Bitcoin in 2009, more and more people are buying and investing in cryptocurrencies, most of them unsure of how or where to spend it. In the current retail climate, a mere 0.1 percent of merchants currently accept crypto as a form of payment, while those that do will often add on extortionate fees. As investment in currencies like Bitcoin and Ether skyrocket, these currencies are sitting idle in digital wallets – the inability to spend crypto is impacting the whole digital economy and its customers.
In response to this growing problem, Danial Daychopan, the founder of Plutus and a cryptocurrency veteran, created a business that could not only help to build bridges between customers, merchants and banks, but could also eradicate the fees associated with spending.
Source: Plutus.it
Share:
---
Categories: Consumer Banking
Tags: app, bitcoin, blockchain, crypto, cryptocurrency, finance, fintech, innovation, money management, payments
---