Plutus.it App: Get Rewarded on the Blockchain for Making Contactless Payments Worldwide
Press Release
•
Dec 28, 2015
Plutus utilises smart contracts on the blockchain to let you Tap & Pay using Bitcoin at NFC-enabled terminals worldwide. Under the hood, it's powered by a true peer-to-peer, decentralized exchange network.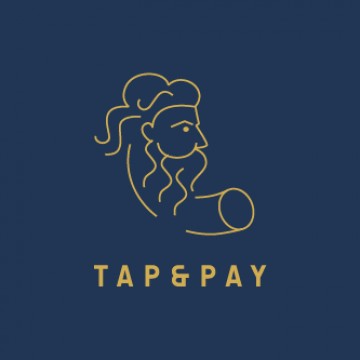 United Kingdom, December 28, 2015 (Newswire.com) - A merchant starting to accept the digital currency is still a notable celebration that echoes throughout the Bitcoin community. But sadly this is still a surprisingly difficult accomplishment.
But we didn't want to wait for merchants to catch up, which is why we developed Plutus, a way to use Bitcoins to pay at over 32 million merchants worldwide.
Traditional mobile payment methods require your personal card details stored in the app. Although convenient, the implications can be severe in case of losses. Plutus uses a safer method that lets you generate a prepaid virtual debit card token secured on the app, which is funded by Bitcoin.

Jasper Tay, COO & Co-Founder
Plutus uses the blockchain to convert your digital currency to fiat currency before it is charged to a prepaid virtual debit card (token) secured inside the app. Once this process is completed, your mobile device is ready to simply tap and pay at stores with contactless payment terminals worldwide.
This even allows the users to replace their Oyster card with a Bitcoin app to travel on the Transport of London!
"The intent of the app is to be practical. Plutus plugs into existing infrastructure to allow contactless payments which reward you on the the blockchain. It's simply a stepping stone towards adoption and a practical use-case that many have been asking for." - Danial Daychopan CEO & Co-Founder

How it works - in 5 steps
1. You send bitcoins to an address displayed on the Plutus app.
2. The bitcoins are forwarded automatically to verified traders on the decentralized exchange in exchange for an offer in USD, EUR, etc.
3. The smart contact (DEX) running on the Ethereum platform recognizes that the traders have received your bitcoins, and their equivalent fiat deposit is released to your Plutus debit card balance automatically.
4. You can now use your Plutus balance to pay at any NFC terminal in the world.
5. The merchant always receives payment in their preferred currency through the global debit card network.

Blockchain Reward System
The app rewards you with Plutons issued on the ethereum blockchain. These are digital tokens awarded to you as a rebate for using the Plutus app. Just like cash back or air miles on a credit card. Earned Plutons can be converted to spent at any NFC-enabled store in the same way as bitcoins.
The key benefits of Plutons are zero fees, free conversion to fiat, and used as a reward for rebates on every purchase you make.
By connecting the blockchain technology to existing global NFC payment infrastructure, Plutus opens the doors to shopping with bitcoin at your local store anywhere in the world. Once Plutus launches in 2016, every NFC terminal will be, for all practical purposes, a bitcoin terminal.
Follow Plutus on twitter or facebook and witness the journey to building a tool that connects every user to a blockchain based payments system.
Related Media
Tags
Related Files
Additional Links