Plumbing-Deals.com Providing All New Frank Lloyd Wright Collection and High Quality Brizo Products at Affordable Prices
Press Release
•
Oct 19, 2021
Brizo has partnered with the Frank Lloyd Wright Foundation to release a new collection of luxury, cutting-edge bathroom fixtures.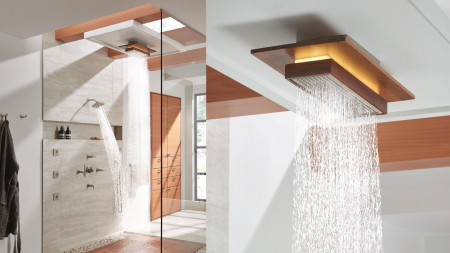 COMMERCE CHARTER TOWNSHIP, Mich., October 19, 2021 (Newswire.com) - Plumbing-Deals.com, an online retailer of high quality bathroom, kitchen, and HVAC products, is once again offering the cutting edge of modern bathroom fixtures via Brizo's new luxury Frank Lloyd Wright Collection. Brizo bathroom faucets, shower trims, accessories, and other bathroom fixtures in this line are inspired by the great architect Frank Lloyd Wright, and pay homage to his visionary spirit.
An architectural titan, Frank Lloyd Wright was known for designing over 1,000 structures over a 70 year career. His philosophy of organic architecture, which promotes harmony between human habitation and the natural world, is among the driving forces in Brizo's stunning, new collection that embodies Wright's "tradition of breaking with tradition".
According to the Plumbing-Deals.com team, the Frank Lloyd Wright bathroom set is the latest addition in Brizo's extensive catalogue of luxury modern bathroom faucets and other high-quality bath items. Many products in the Frank Lloyd Wright Collection, including faucets, shower trims, showerheads and accessories that encapsulate the modern style of streamlined form combined with polished nickel and teak wood, a signature accent style throughout Wright's career.
For those who don't want to introduce wood into their bathroom, the two-handle tub filler trim kit, tub filler body, or the deck mount tub filler unions, utilize luxe steel and polished nickel to pay homage to elements of Wright's organic architecture philosophy and feature cantilevered spouts and avant-garde water flows.
Plumbing-Deals.com is proud to share these new bathroom items at the most reasonable prices, available by special order. Readers interested in learning more about these new signature pieces from the Frank Lloyd Wright Collection are advised to contact Plumbing-Deals.com for more information on release and ordering details.
About Plumbing Deals
Plumbing-Deals.com is the perfect online source for the finest plumbing parts, products, faucets and fixtures on the Internet. They have over 100 years of experience in the plumbing industry, with hundreds of manufacturers and thousands of items in their plumbing supply online marketplace to choose from. For anyone looking to build or remodel, Plumbing-Deals.com is here to help.
Source: Plumbing-Deals.com
Tags