Plink.Love Launches, Making Boring, Ugly Links Loveable with Design & Personalization
New, Personalized Link Preview Generator Gives People Creative Control Over the Visual Presentation & Delivery of URLs
Press Release
-
updated: Feb 14, 2017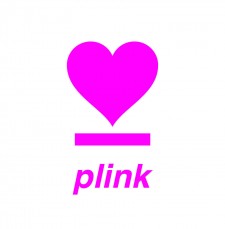 Minneapolis, MN, February 14, 2017 (Newswire.com) - For the love of the Internet, Invisible Friend today unveils the Alpha release of its new link preview generator tool called 'Plink.' Plink gives people the ability to customize their linked content with a new level of design and interactivity beyond existing link previews, shorteners and emoji services. By visiting www.Plink.Love users can create their own personalized Plinks using the seamless link preview generator engine powered at Plink.Love. Plink allows users to personalize and tease content with ease and immediacy without ugly, unuseful, antiquated, clunky and long URLs. Plink lets users instantly create mobile-friendly, mini-billboard content previews to instantly visualize web pages across all their devices.
Plink.Love = Link Love
The indexed web is built on links and every day, billions of people share links with one another through email, social media and chat messaging apps. Since the creation of the first web page 25 years ago, there have been countless innovations in the way we discover and share information. Plink empowers users to uniquely express themselves by tailoring content for any audience with features that include customized design, photo editing, text editing and color editing outside the existing confines of uniform, stock link previews that currently exist on the Internet.
"We wanted to give the 'old skool' link some new school love. Link previews look the same for everyone and don't reflect the vibrant diversity, individualism and creative expression of modern internet culture," said Parisa Hoveida, Invisible Friend founder and director of creative. "Seeing a need for a simpler and safer way to dynamically share content, we created Plink to make link-sharing in less social environments more fun and personal."
Plink gives people the power to make their content stand out in the competitive world of homogeneous web content. To create a Plink, simply navigate to www.Plink.Love and after cutting and pasting a URL into the link preview generator, users can immediately personalize their tiles by selecting different colors, changing the text of titles with custom messages, images and even choose to save their custom Plinks. Plinks can be shared over email as well as HTML. Signing in with their Google Sign in give users additional benefits, including integrating with their contacts, sharing through Gmail and the ability to save their Plink for future reference on their own profile.
"Plink is more than a link preview it's a way to bring links to life and make content secure, contextual, fun and social. Put simply, Plink makes links lovable," said Hoveida.
Plink 1.0 is the Alpha release and first 'proof-of-concept' iteration of the link preview generator. The Plink team plans to roll out upcoming product releases that include additional features and updates in the coming weeks. Additionally, the team is also currently in development exploring new environments for Plink that will be announced in Q1 of 2017.
Click here to see the official Plink launch video and for additional media assets, please click here.
About Invisible Friend
Invisible Friend combines design with strategic insight to develop and incubate consumer-facing products by tapping into the guidance, technical expertise and global reach of its parent company. Using Plink as the first of other products and services to hit the marketplace, as the 'creative think tank' within Open Systems International (named to INC. 5000's 2016 list of Fastest Growing Private Companies), Invisible Friend's Parisa Hoveida, founder and director of creative and Greg Hladky, co-founder and director of strategy continue to build the company's long-standing mantra of "Powering the Future," further bridging the company's tradition of innovation and connecting people with engaging technology that makes lives better and improves our quality of life. Invisible Friend's Plink has been making links loveable since 2017. For additional information regarding Plink, please contact: sup@plink.love or visit: www.Plink.Love
Media Contact:
Wadooah Wali
​wadooah@gmail.com
(310) 853-3756
Source: Invisible Friend
Share:
---
Categories: Internet and Streaming Media, Internet and e-Commerce, Web 2.0, Internet
Tags: emoji, html, invisible friend, link, link preview generator, link-sharing, mobile, Plink, shorteners, URL, web page
---