​Rodef Shalom Congregation to Host Special Evening Event June 18
The event will commemorate the Biblical Botanical Garden's 30th Anniversary​.
Press Release
-
updated: Jun 16, 2017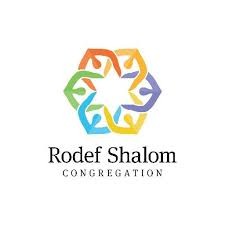 Pittsburgh, PA, June 16, 2017 (Newswire.com) - ​​​Wild thistle, saffron, henna and almond are plants mentioned in the Old Testament. Guests will learn about these and many others featured in the Bible during the Biblical Botanical Garden festivities with tours starting at 6:00 p.m. on Sunday, June 18 at 4905 Fifth Avenue, and Oakland.
Founded by Irene & Rabbi Walter Jacob in 1987, their commitment to the annual festivities remains true to their original mission of sharing histories, applications and impacts of these and hundreds of plants in the Rodef Shalom Biblical Botanical Garden (BBG). Each of the plants were either present in biblical times, mentioned in the Old Testament, have something to do with Israel or the Middle East or their names have Biblical, Israeli or Jewish references.
Rabbi Emeritus Walter Jacob, Rodef Shalom's Senior Scholar, and recipient of the 2016 Pursuer of Peace Award will speak about the history and future of the BBG (https://biblicalgardenpittsburgh.org).
"Irene was a very talented and gifted educator about all aspects of plants in general and biblical plants, specifically. She and Rabbi Jacob were visionaries when they conceived this Garden," says Doug Oster, home and garden editor of the Tribune Review and speaker for the June 18 event.
Irene's passion influenced Oster as evidenced in his commitment to speak at Sunday's program. "When Rabbi Jacob asked if I would talk on Father's Day, I didn't hesitate to accept," recalls Oster to event chair, Rochelle Sufrin. 
Oster's online site, https://everybodygardens.triblive.com, reveals regular pearls of garden wisdom. He has become Pittsburgh's well-known garden and food expert from his vast experience as an organic gardening expert, foodie, local television & radio personality and prolific writer, blogger and expert on conservation gardening. More information on Doug Oster can be found online at http://www.dougoster.com.
Whether guests garden with a green thumb, learn as a biblical or plant historian, are committed to the "garden to table" philosophy, or just admire from afar, "each guest will be amazed at what this garden has to offer," says Helena Nichols, newly appointed BBG associate director. "Its spectacular elements range from a design mirroring Israeli land & waterways, to its yearly topics, which keep busloads of visitors coming back year after year." Learning how plants impact lives now and thousands of years ago give pause to the powerful role of nature through food, medicine, religious ritual, aromas, art, culture, clothes and so much more. These and other topics can be explored in the many books published by the Jacobs over the last 30 years and many are available for sale at Sunday night's event.
On Sunday, guests in small groups will enjoy a docent tour of the garden in 15 minute intervals from 6:00 p.m. until the program starts at 7:00 p.m. in Levy Hall. Free parking is available in the lot between Morewood and Devonshire off Fifth Avenue across from WQED-TV in Oakland. The building is handicap accessible and guests are asked to enter the building from the parking lot and gather in the lobby while waiting for tours or the program, in case of inclement weather. Docent greeters will be available in the entryway areas. 
Guests will have the opportunity to enjoy an all Kosher menu including hors d'oeuvres selections. There will be whiskey libations from local distiller, Wigle Whiskey (https://www.wiglewhiskey.com). There is no charge to attend the event. A door prize will be announced at the end of the evening and guests will be able to enter to win a special prize and others on the auction table. Proceeds will benefit the Biblical Botanical Garden. Upon leaving, each guest (first come-first serve) will receive a potted, edible live micro green, complements of Phipps Conservatory, one of Irene Jacob's early education venues.
For more information, contact Rochelle Sufrin, Event/Media Chair at 412-780-2330.
Or Helena Nichols, BIG Assoc Director at Rodef Shalom 412-621-6566 ext 132.
More History of the BBG
When the BBG opened in 1987, it was the first and remains the largest in the nation of its kind.
Rabbi Jacob is a sixteenth-generation rabbi, and his wife Irene was a lifelong student of the garden from early childhood in Germany until her recent passing. Mrs. Jacob was immersed in tending to the soil in her family home in Germany, to their garden in their modest Point Breeze home, to leading the educational curriculum at Phipps Conservatory in the early days in Pittsburgh.
Together they nurtured a vision of ways to bring people of many faiths together through plants, and make it easily accessible. Now continuing since her passing, Rabbi Jacob curates and grows the BBG in its Rodef Shalom home. This sacred spot is often called a living oasis at the intersection of two bustling inner city neighborhoods of Oakland and Shadyside, hubs for cultural, educational, religious, and medical breakthroughs for the people of Pittsburgh, Pennsylvania.
Rabbi Jacob still refers to the garden as an "oasis." It is in these spaces where he and Irene found peace and inspiration. Now in her memory and their honor, it remains a special place where thousands of guests, supporters, and students find it an everyday respite, and an oasis for contemplation, prayer, and a continual source of knowledge that feeds the soul, the senses, and the heart.
Miscellaneous photos available upon request. 
Interviews and media tours available upon request. 
Rochelle Sufrin, Event/Media Chair 
412-780-2330 rrsuf@aol.com
Helena Nichols, BBG Assoc Director          
412-621-6566 ext 132 nichols@rodefshalom.org
Founder, Rabbi Walter Jacob                                 
412-621-6566
Source: Rodef Shalom
---
Categories: Food and Beverage Services, Religion, Conventions, Trade Shows, Meetings and Events
Tags: bible, biblical, botanical garden, Judaism, Rabbi, Religion
---