PlanITpoker by CodeFirst Surpasses the One Million User Mark
Press Release
•
updated: Aug 31, 2018
Free Online Software Development Estimation App Brings Remote Teams Together Through The Scrum Programming Paradigm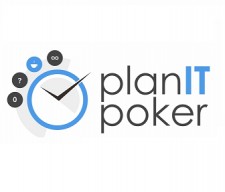 EXETER, England, August 31, 2018 (Newswire.com) - PlanITpoker has come a long way since its inception as a cool productivity tool that software developer CodeFirst designed to help its remote teams make quick development estimates. Today, the PlanITpoker app boasts over one million user accounts as well as accolades from across the dev spectrum.
Kai-Thomas Krause of the Scrum Alliance was quite impressed with the capabilities of this free app, saying back in the summer of 2016 that: "You can add user stories prior to the estimation session so that you have all the information in a central place, which means no jumping between the estimation tool and your ticket system. The interface looks nice and modern. It also works on mobile devices, so no need to bring your big machine to the session. Also, if you want to use scales or methods for the estimations other than the usual Scrum scale used in classical Planning Poker, you can choose among five different scales." Other reviewers have lauded the ability to bring in many team members without a complicated login process, as well as the simplicity of the interface.
The increasingly popular agile software development app also lets you specify the number of optional customizations for each "room", such as the capability for observers to see others voting in real time, the inclusion of stories, whether to allow players to change their votes after scores are shown and the added urgency of a countdown timer.
"This all came out of a quick internal development process because no one was thrilled with the poker planning options at the time," recounts CodeFirst director Graham Church. "We've been pleasantly surprised at how our user numbers have grown, which tells us that the agile development community has found our app quite useful. As development enthusiasts ourselves, this is something to celebrate."
PlanITpoker is available for both mobile devices and the PC platform. Learn more, create an account, or start a quick-play at: https://www.planitpoker.com.
About CodeFirst :
Fresh from helping clients such as Pfizer, Sony Ericsson, Prudential, ABB, and Lycos, Graham Church started CodeFirst back in 2012 as a means to offer premium software and web development services to UK companies. Boasting a team of developers with at least ten years of experience, CodeFirst's mission is to deliver second-to-none solutions that improve performance whilst increasing cost-efficiency. CodeFirst's solutions have been used by companies including Dell, IBM, and Medtronic, while their app TopVet has become a leading veterinary portal for pet owners worldwide. For more information, visit: https://www.codefirst.co.uk.
Media Contact:
Graham Church
Phone: +44(0)1392 927 791
Email: graham.church@codefirst.net
Source: CodeFirst
Additional Links