Pixieset Named One of the 2023 Best Workplaces in Canada by Great Place to Work Institute
Press Release
•
May 25, 2023
Pixieset was recently certified as a Great Place to Work and recognized as one of the Best Workplaces™ in Canada.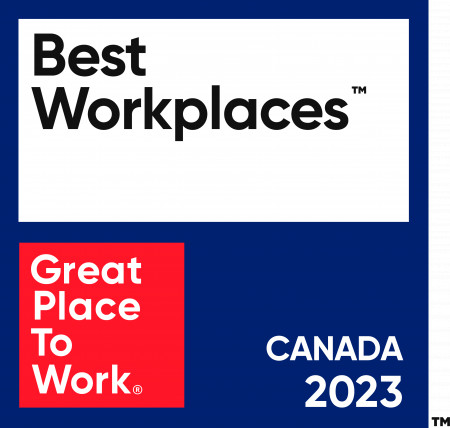 VANCOUVER, British Columbia, May 25, 2023 (Newswire.com) - Pixieset Media Inc. ("Pixieset" or the "Company"), a leading software solutions provider for photographers and creative professionals, has been named one of the 2023 Best Workplaces in Canada by the Great Place to Work® Institute. This is the second year in a row that Pixieset has been recognized in this category, having previously ranked as the 7th Best Workplaces in Canada in 2022 for employers with 50-99 employees.
The Best Workplaces™ in Canada list is compiled by the Great Place to Work® Institute, a global research and consulting firm with a mission to build a better society by helping companies transform their workplaces. The Best Workplaces™ list is based on entirely feedback from employees, who are surveyed about their workplace experience and perceptions of the company culture. This year's recognition is particularly meaningful given that Pixieset has nearly doubled its workforce over the past year, highlighting its consistent commitment to the care and support of its employees.
"We are thrilled to once again be recognized as one of the Best Workplaces in Canada," said Co-founder and CEO Simon Wong.
Pixieset has implemented a number of initiatives to foster a positive work environment, including flexible work arrangements, and comprehensive benefits and wellness programs that include professional development opportunities. In addition, the company has invested considerably into regular team building events, creating a strong sense of community and providing opportunities for team members to connect both in person and virtually.
"This certification is a testament not only to Pixieset's commitment to fostering a positive workplace culture at Pixieset," Co-founder and COO Phoebe Jiang commented, "but more importantly, to the team's hard work in building, supporting and being apart of that culture. We are grateful for their contributions and look forward to continuing to grow the company alongside our team."
About Pixieset:
Founded in 2013 and headquartered in Vancouver, British Columbia, Pixieset is an all-in-one SaaS platform that offers a range of solutions including website, gallery, and business management tools to help photographers and other creatives manage their workflow. The company serves over 800,000+ users around the world and is a market leader in the industry.
Pixieset is currently hiring for a range of roles in Canada—learn more about these job opportunities at pixieset.com/careers and stay in touch by following Pixieset on LinkedIn, and Instagram. For more information, visit pixieset.com.
About Great Place to Work®:
Great Place to Work® is the global authority on high-trust, high-performance workplace cultures. It is a global research and consulting firm that provides benchmarks, framework, and expertise needed to create, sustain, and recognize outstanding workplace cultures. In Canada, Great Place to Work® produces both industry and demographic-specific Best Workplace™ lists. This is part of the world's largest annual workplace study, which culminates in a series of national lists in over 50 countries, including the study's flagship list of 100 Best Companies published annually in Fortune magazine. The 2023 Best Workplaces in Canada list is compiled by Great Place to Work® based on direct feedback from employees of participating organizations. For more information about the list and the methodology used to select the winners, visit www.greatplacetowork.ca.
Source: Pixieset Media Inc.