Physicians for Informed Consent Successfully Obtains Federal Court Injunction Protecting Freedom of Speech Regarding COVID-19
Press Release
•
Jan 26, 2023
Federal judge bars enforcement of California's COVID-19 "misinformation" law on grounds the new law is unconstitutionally vague.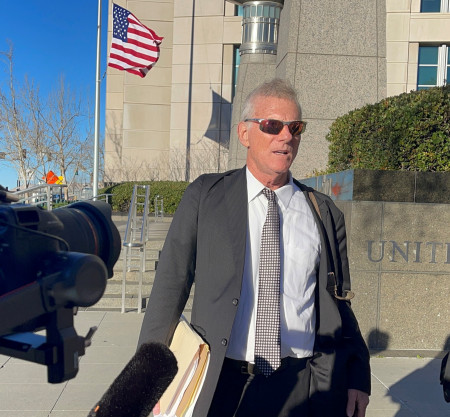 NEWPORT BEACH, Calif., January 26, 2023 (Newswire.com) - With lead litigator Richard Jaffe, Esq., Physicians for Informed Consent (PIC), a nonprofit educational organization, succeeded this week in blocking the enforcement of AB 2098/Cal. Bus. & Prof. Code § 2270 (2:22-cv-01980-WBS-AC).
The doctor-censorship law targeted supposed COVID-19 "misinformation" spoken to patients. The judge criticized the new law for its vagueness and granted the multiple plaintiffs' requests for preliminary injunction, thereby protecting all PIC members from enforcement of AB 2098—at least until the case, Hoang et al. v. Bonta, is finally decided.
Senior Judge William B. Shubb of the Eastern District of California Court in Sacramento, in his preliminary injunction order, thoroughly dissected the meaning of AB 2098's definition of "misinformation" ("false information that is contradicted by contemporary scientific consensus contrary to the standard of care") and determined that it caused the statute to be "unconstitutionally vague." He wrote:
"Put simply, this provision is grammatically incoherent."
"The statute provides no means of understanding to what 'scientific consensus' refers."
"By its very nature, the standard of care applies to care, not information."
"The statute improperly conflates 'information' with 'advice' or 'treatment.'"
"More importantly, defendants' interpretation does nothing to address the chilling effect caused by the statute's unclear phrasing and structure."
"...drawing a line between what is true and what is settled by scientific consensus is difficult, if not impossible."
"...because COVID-19 is such a new and evolving area of scientific study, it may be hard to determine which scientific conclusions are 'false' at a given point in time."
Judge Shubb favorably referenced cardiologist, PIC member, and expert witness Dr. Sanjay Verma's declaration frequently in his preliminary injunction order to underscore the vagueness of AB 2098. For example, Judge Shubb wrote, "Dr. Verma cites numerous examples of contrary guidance provided by the CDC on the issues of masking and vaccination."
Dr. Shira Miller, PIC founder and president, was present at the hearing. After reading the Court's order, Dr. Miller shared her optimism: "We are grateful for the Court's decision and hopeful that soon all California physicians will be able to stop self-censoring and be able to communicate openly and honestly with their patients."
The court has not ruled yet on the merits of PIC's first amendment arguments, and until the case is decided only PIC members and Children's Health Defense, California Chapter, members are protected by the preliminary injunction, as well as the physicians in the related Høeg et al. v. Newsom lawsuit, as the Court expressly stated, "Pending final resolution of this action, defendants, their agents and employees, all persons or entities in privity with them, and anyone acting in concert with them are hereby ENJOINED from enforcing Cal. Bus. & Prof. Code § 2270 as against plaintiffs, plaintiffs' members, and all persons represented by plaintiffs."
Physicians for Informed Consent is a 501(c)(3) tax-exempt nonprofit educational organization supported only by the generous contributions of our members and supporters. Click here to join today.
###
Source: Physicians for Informed Consent