Physician Owned and Operated Teen Residential Treatment Program Opens in Southern California
Residential treatment for primary mental health, behavioral issues, learning disabilities, substance abuse and dual diagnosis conditions
Press Release
-
updated: Jul 18, 2018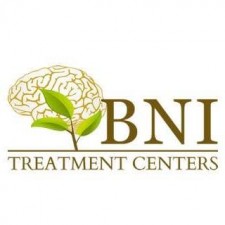 AGOURA HILLS, Calif., July 18, 2018 (Newswire.com) - BNI Treatment Centers has opened its doors to provide a unique approach to serving teens (12-17) in need of specialized residential treatment for primary mental health, behavioral issues, learning disabilities, substance abuse and dual diagnosis conditions. 
Located in Agoura Hills, California, BNI Treatment Centers was founded and is operated by two psychiatrists, physicians who specialize in adolescent psychiatry and addiction medicine. States Dr. Arastou Aminzadeh, "At BNI we have developed a unique model of care consisting of outstanding psychosocial therapies and a cutting-edge medical and psychiatric approach. It's a truly comprehensive treatment and a very high level of care."
Both unique and comprehensive it is indeed. BNI provides multiple layers of therapeutic interventions that far surpass the ineffective standard of just treating symptoms, allowing the teen to explore and examine underlying sources of pain, trauma or emotional difficulties. At BNI, evidence-based psychotherapies, like cognitive behavioral therapy or dialectical behavior therapy, are complemented and augmented with a wide array of experiential therapeutic activities. These include surf therapy, equine therapy, psychodrama therapy, art and music therapy, mindfulness behavioral therapy, yoga and meditation, and integrated body psychotherapy.
With a sincere commitment to helping teens overcome their psychological challenges and reach their potential in life, the doctors at BNI seek to empower and inspire the adolescents in their care to achieve a new level of fulfillment and peace. Aminzadeh states, "We honor the trust parents have placed in us. We ensure the highest quality of evidence-based treatment to help unwind the delicate emotional and behavioral problems from each adolescent's unique genetic makeup and life experience."  
Creating that individualized treatment plan begins with a thorough and comprehensive whole-person evaluation. The results from the psychiatric and psychological assessments reveal the root issues that will shape the teen's customized treatment plan. Throughout the residential stay, the clinical team will continue to refine and modify the treatment plan based on the patient's needs and progress. BNI provides a safe, supportive and compassionate environment for the adolescent to sort through emotional challenges, mental health conditions, behavioral issues, learning disabilities, substance abuse or a dual diagnosis (mental health disorder with a co-occurring substance use disorder) and emerge stronger and more motivated to flourish in life.
About BNI Treatment Centers:  BNI Treatment Centers provides residential treatment programs for adolescents ages 12-17 in need of targeted psychiatric and psychological intervention, acute stabilization, mental health treatment, behavioral issues treatment, learning disabilities treatment, medically monitored adolescent detox and substance abuse treatment.
Dr. Arastou Aminzadeh
BNI Treatment Centers
Agoura Hills, California
(888) 522-1504
info@bnitreatment.com
Source: BNI Treatment Centers
Share:
---
Categories: Psychiatry and Psychology, Pediatrics
Tags: addiction, adolescent, behavioral issues, mental health, psychiatry, substance abuse, teen, treatment
---