Physician Groups Undertake Organizational Mandate to Transform From Volume to Value & Not Sell Out to Hospitals, Black Book Reports Trend Shift
Press Release
•
updated: May 21, 2018
Provider demand for consultants with value-based care expertise , physician engagement, analytics & culture change advisory climbs sharply.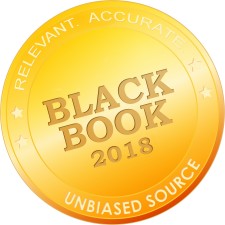 Tampa, Florida, May 21, 2018 (Newswire.com) - ​​Despite the decade-long movement away from physician-led practices to hospital employment, Black Book's 2018 value-based care study noted a recent shift in that trend. Physicians working for a hospital or in a practice with some ownership climbed in 2016 to 32.6%. But after a six year upswing, independent and physician-led group practices began to rally back up to 72.0% in 2017.
Population health and value-based care models are driving more coordinated, integrated and consumer-centric physician organizations," said Doug Brown, Founder of Black Book Research. "Physicians not affiliated with hospitals are recognizing there are long-term savings if they assume risk and manage population health in the same way as a hospital in an ACO."
To facilitate the transformation within physician organizations, providers are increasingly seeking the advice of value-based care consulting firms to review accountable care organizations opportunities as a mounting number of multi-specialty practices are willing to accept risk.
68% of group practices of ten or more physicians reported they would seek external advisement on financially and clinically transforming their operations before Q2 2019.
"Many physician organizations are not succeeding linearly through the transition towards alternative payment models and do not have well-defined plans to hit certain date-sensitive financial thresholds, hence the rise in demand for consultant firms with value-based care expertise in physician organizations," said Brown.
Nearly 900 physician organizations participated in the Q1/Q2 survey measuring the increased demand for advisors to help medical providers and practices make the move to value based care by easing their administrative burden across payers and supporting the launch and management of their own health plans.
The Black Book study of value-based consultants and physician practice advisors segmented client experiences in Clinical Transformations, Financial Transformations, Accountable Care and Risk sharing models, care coordination and Payer contracting engagements. Findings include:
89% of all surveyed physician organization decision makers on hiring a value-based care consultancy agree that they prefer an advisor with both Population Health Management and Revenue Cycle Management expertise.
21% of academic medical centers physician departments and clinics surveyed will have engaged a value-based consultancy by Q4 2018.
Physician organization executives primarily attribute the increased demand for value-based care advisory services on several factors out of their scope of current experience:
93% have no strategic plan activated for transforming population health management or value-based care solutions end-to-end to confront known deadlines because there are no internal experts identified;
Less than 7% of physician organizations surveyed have begun comprehensive value0based care software vendor selection activities and are considering consultants to assist them; and
95% of group practice and large clinic Chief Information Officers state they do not have the information technology or staff in-house needed to transform value-based care end-to-end as their physician and or executive team envisions;
"Real end-to-end value-based care transformations require complex technology optimization, strategic assessment of patient mix and payers, analytics, decision support tools, staff training, outsourcing and new software implementations," said Brown.
The new era of how providers get paid is going to impact the entire organization and most physician organizations aren't remotely prepared for it according to 88% of surveyed practice managers.
Fifteen consultant and advisory practices received qualified ratings from 877 physician groups, practices and organizations. Black Book Market Research LLC measures customer satisfaction across 20 copyrighted key performance indicators specific to consultants and advisors.
CareAllies, Inc., a Cigna company, scored first in 9 of 20 key performance indicators focusing on healthcare advisory firms including: Trust, Reliability, Transparency and Confidentiality; Return-On-Investment and Quality of Engagement Deliverables; Best-of-Breed Advisory Technology, Strategic Population Health Management Options and Delivery Alternatives; and Advisor Experience and Qualifications.
"Physician groups are seeking advisors to help them transition to value-based care and manage long-term health plans for patients in multi-payer environments," said Brown. "Consultative approaches that emphasize physician engagement, culture change, actionable data and analytics are producing some very prepared and motivated physician organizations as they move from volume to value."
About Black Book Market Research LLC
Black Book Market Research LLC, its founder, management and staff do not own or hold any financial interest in any of the vendors or public relations firms covered and encompassed in the surveys it conducts. Additionally, Black Book does not contract for, barter, exchange or accept direct services from any public relations firm mentioned in the rankings. Black Book reports the results of the collected satisfaction and client experience rankings in publication and to media prior to vendor/firm notification of rating results and does not solicit vendor/agency participation fees, review fees, inclusion or briefing charges, consultation requirements and/or vendor collaboration as Black Book polls' clients.
Since 2010, Black Book Market Research LLC has polled the vendor and service firm satisfaction in the healthcare software/technology and managed services sectors around the globe.
For methodology, auditing, resources, comprehensive research, see http://www.blackbookmarketresearch.com.
Source: Black Book Research