Phillip Thune Named CEO of Adthena in Preparation for Next Phase of Growth
Press Release
•
Mar 29, 2023
Founder Ian O'Rourke will remain on the board of directors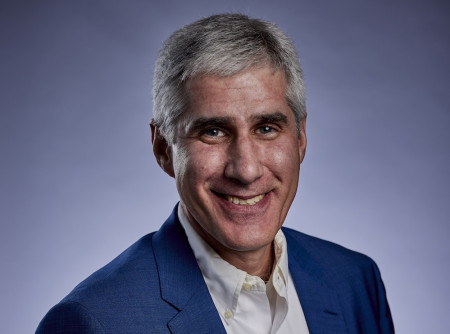 AUSTIN, Texas, March 29, 2023 (Newswire.com) - Adthena, the leader in AI-powered search intelligence, announced today that Phillip Thune has been appointed to the position of Chief Executive Officer. Following tremendous growth over the last decade, Thune takes over the role from Adthena's founder Ian O'Rourke, who will remain on the board of directors and provide support as needed to ensure a seamless hand-off.
Adthena is the search intelligence platform that provides competitive analysis, strategic insights, and a team of experts to help brands, marketers, and agencies dominate their competitive landscapes.
Thune has been involved in the tech startup and online search sectors for 20+ years and is a proven leader in the ad-tech and digital media space. Since 2010, Thune served as Global CEO of Textbroker, a German-based VC-backed SEO content writing company, where he grew revenue and headcount by more than 7X during his tenure. In another previous leadership role, Thune was president of FindWhat.com (later MIVA), an online advertising company offering pay-per-click search listings before Google Ads. There he helped grow the business from less than $1M in revenue to approximately $200M with a market cap of more than $700M.
"I believe that Adthena has the potential for tremendous growth. The success of many enterprise companies rises and falls based on how well they do in Google Ads, and Adthena is the essential tool that helps them figure out how to be successful in search and really fight that battle and win," said Thune.
"In addition to a unique technology offering, Adthena has a number of compelling assets that drew me to this role. The fact that, as founder, Ian O'Rourke will remain involved and engaged is one, and the company's strong culture and mission focussed on customer success is another. It means we can immediately focus on new opportunities, partnerships, and growth, and build on the momentum this already strong team has created."
O'Rourke founded Adthena in 2012 and under his leadership has grown the multi-award-winning company to $20M in annual recurring revenue with 120 employees and 300+ enterprise customers globally.
"The board and I have been planning for some time to transition the company from founder-led to professional-led; we're clearly at that stage in our lifecycle," said O'Rourke. "With his 20 years of search experience, relationships with current board members, and experience taking companies to the $50M mark and beyond, Phillip is an outstanding fit. This next phase of growth will ultimately mean greater success for our customers through even more investment in technological and product innovation."
For more information, visit: www.adthena.com
Source: Adthena