PheedLoop Inc. Debuts Virtual Events Technology to Combat COVID-19 Crisis
Press Release
•
updated: Mar 18, 2020
Canadian Event Technology Company Releases Integrated Event Streaming & Engagement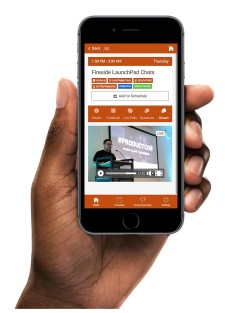 TORONTO, March 18, 2020 (Newswire.com) - ​​​​​Today, PheedLoop Inc., event technology leader known for its cloud-based end-to-end event management and automation platform, released a new set of virtual event products to support the meetings industry now in turmoil due to the novel coronavirus, COVID-19. Meetings, which generated $325 billion of direct spending in the U.S. in 2016 [Source], are almost entirely canceled for the foreseeable future, leaving countless events scrambling for virtual solutions. PheedLoop halted several business operations starting March 1, 2020, to divert significant resources to rapidly develop a virtual events product, complementing its existing event technology ecosystem.
"Our hearts go out to all those in the world of events affected by this pandemic," says Rahul Goel, CEO, PheedLoop. "Words can only do so much in times like these. This is why we are committing to offer our new product at-cost, or for free in special cases, to events occurring before July 1, 2020, affected by COVID-19. Do not cancel your events. Let them thrive in this new environment, let the show go on."
The new product includes live streaming, alongside add-ons such as chat, networking, polls, games, ticket sales and more, embedded natively in PheedLoop's mobile event app module (one of its core modules). With event apps now a staple for meetings of all stripes, this native upgrade is an ideal solution for events on the brink of cancelation, or events settling for webinar tools (such as Zoom) which are not designed for highly interactive multi-track mass gatherings of hundreds to thousands of attendees. The product also offers a Netflix-type portal for viewing streams post-event, opening year-round revenue opportunities.
Of the company's recent efforts, Goel says, "Two weeks ago, our team was not thinking about virtual events with any seriousness. Fourteen long days, nights, and weekends later, here we are with a new product ready to support events. Now is the time for innovators in our industry to step up and save the livelihoods of as many as we can who are affected by this pandemic. Our team is working around the clock, and we are open to any ideas the industry has for us to be of greater service. Our virtual event technology is not intended to replace the live event experience. However, when the dust settles, we expect technology like ours will have permanently erased geographical barriers the majority of live events are accustomed to – this is something we are very excited and optimistic about."
To learn more about PheedLoop's virtual event and overall event management and automation solutions, please contact sales@pheedloop.com with your request for information.
About PheedLoop
PheedLoop, a Toronto based event management technology company, specializes in building tools to enable event management through automation. PheedLoop offers an end-to-end platform featuring registration, apps, badges, speaker/exhibitor management, websites, call for abstracts, live streaming, etc. The company's platform powers meetings, conferences, summits, and trade shows worldwide.
Source: PheedLoop Inc.
Tags
Additional Links