phData Uses Snowflake's Support for Semi-Structured Data to Enable IoT Insights
Press Release
•
updated: Jun 9, 2021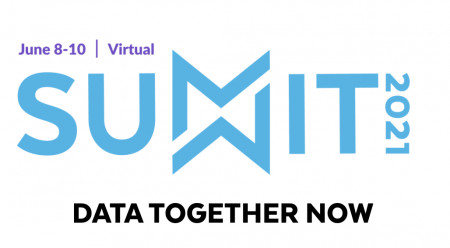 MINNEAPOLIS, June 9, 2021 (Newswire.com) - phData will co-present with global medical technology leader Medtronic at the Snowflake Summit 2021 on using Snowflake's Data Cloud to support semi-structured data to simplify the curation and analysis of IoT data. The other session will demo Snowflake's newest data-engineering and machine-learning capabilities that are soon to be released as part of Snowpark.
IoT Presentation
The first session, "Using Snowflake's Support for Semi-Structured Data to Enable IoT Insights," will be an in-depth technical presentation. In this 30-minute session, leaders from Medtronic and phData will cover:
How telemetry data from Medtronic's StealthStation S8 devices paved the way for future IoT use cases.
How Snowflake provided support for Medtronic's key requirements, including removing the need for capacity planning, cloud portability, diverse data sets, and varying geographic locations.
How Snowflake's VARIANT data type and SQL functionality for semi-structured data made this project successful and helped pave the way for supporting future data-enabled devices.
"Snowflake's data cloud has become our most recommended platform because it makes it easier, faster, and more cost-effective to solve complex problems with data," said phData Chief Executive Officer, Ryan Bosshart. "I'm extremely fortunate and excited to share how that worked for our customer Medtronic in this upcoming presentation."
In the second session, attendees can expect to hear phData's first-hand experience with Snowpark and witness a live demo of the data-engineering and ML capabilities within the platform.
phData's experience and focus on data engineering gave them a unique perspective on Snowflake's latest offerings, Snowpark and external UDFs. Having access to the private preview has given the company an exciting look into the ability to execute Java and Scala code seamlessly inside the Data Cloud.
phData continues to work with these new capabilities to accelerate customer-use cases. These new capabilities provide the flexibility of a fully featured codebase to boost data trust and simplify the application and machine-learning experience.
"Snowflake's strong partner ecosystem is foundational to our mission of enabling every organization to be data-driven, and phData supports that mission with their ability to instill confidence in delivering and supporting cloud-native data products," said Katie Ecklund, Snowflake NoAM Director, SI Partners.
phData is proud to be a premier partner and a Zettabyte-level sponsor of the Snowflake Summit 2021.
About phData
phData has rapidly advanced its capabilities within Snowflake's partner ecosystem, helping joint customers build better data products. Just last year, phData was awarded the 2020 Snowflake Emerging Partner of the Year.
phData is focused on delivering data products and platforms using Snowflake and modern data technologies. We help with end-to-end services to architect, deploy, and support machine learning and data analytics on Snowflake. We come with best practices, industry experts, and proven data strategies to ensure you meet your business objectives.
Source: phData