phData Expands Into LATAM by Acquiring Nooka Labs
Press Release
•
updated: Jan 25, 2023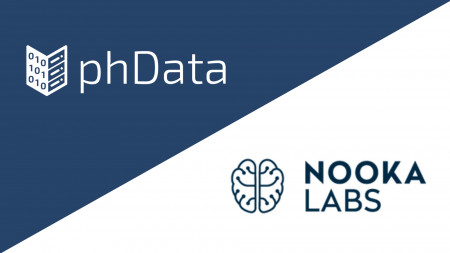 MINNEAPOLIS, January 17, 2023 (Newswire.com) - phData announced today its investment into the Latin America (LATAM) data consulting market with the acquisition of Nooka Labs, an Uruguayan technology company specializing in data engineering, machine learning, analytics staffing, and professional services involving the Snowflake Data Cloud.
The acquisition will enable phData to expand its full-service machine learning and data analytics capabilities into LATAM and offer new and current clients a wider range of services, including enriched Snowflake professional solutions.
Nooka Labs is an implementation partner in LATAM that is focused on helping customers and service partners build successful and efficient near-shore data stack teams. Nooka Labs is recognized for its expertise in the modern data stack as well as its understanding of human-centric values in today's technology ecosystem.
"We are thrilled to welcome Nooka Labs to the phData team," said Ryan Bosshart, CEO of phData. "Our ambition is to be the world leader in services for the modern data stack. It's imperative that we build a world-class delivery capability across the globe to meet customer needs and we're excited about the opportunity in Latin America. Nooka Labs has a track record of data modernization with Snowflake which will deepen our expertise and ultimately help better serve our joint clients across the world."
As Snowflake's 2022 Americas Partner of the Year, phData has established itself as a leading partner for helping enterprises succeed with Snowflake. The acquisition of Nooka Labs will further strengthen this trend.
Nooka Labs' CEO, Marcelo Sosa, added, "Joining forces with phData is a natural next step for us. We have long admired their commitment to excellence and ability to drive real business results with data. We are excited to bring our technology and expertise to the table and work together to help our clients succeed in LATAM and beyond."
phData has a celebrated relationship with Nooka Labs, having utilized its analytics and data engineering staffing services throughout 2022 to help augment consulting work for a variety of clients across many different time zones. As phData continues to hire top talent globally, the acquisition of Nooka Labs opens up an entirely new talent pool.
The LATAM division will be led from its headquarters in Uruguay, a strategically chosen country that ranks 3rd in the world for per-capita software exports, and is the 1st country to provide every school child with their own laptop. This division will not only aim to enhance current regional talent but also strive to develop and grow the data cloud industry across the entire continent.
The terms of the acquisition were not disclosed.
About phData
phData is a full-service machine learning and data analytics consulting company that guides leading businesses through their data transformation journeys. We create and sustain solid data platforms, outstanding data products, and value-generating machine learning systems. Our team of experienced data scientists, engineers, and architects can help build, deploy, and support the toughest machine learning and data analytics endeavors.
About Nooka Labs
Nooka Labs is a technology company specializing in data cloud platforms, data engineering, and machine learning. We are experts in building high-performing Snowflake Data Cloud teams, delivering excellence from their talent center in LATAM, and seamlessly integrating professionals into their clients' processes and tools. At Nooka Labs, people and talent are at the forefront of our focus.
Source: phData