Peter Kinch and VINE Group Join Forces
Press Release
-
Jun 6, 2016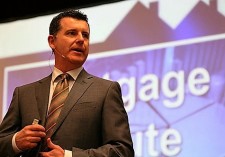 Toronto, Canada , June 6, 2016 (Newswire.com) - VINE Group is pleased to announce that it has joined forces with the Vancouver-based "PK Team" lead by Peter Kinch. Through this partnership, VINE Group will combine its experience in mortgage lending with Kinch's financial advisory expertise to provide a hybrid-approach to their clients' financial needs and plans.  
Through this hybrid-approach, clients will receive professional advice in regards to mortgages, as well as portfolio management and private equity. The end goal is to leave clients feeling empowered about their financial future by having clear goals and a path to get there.
The partnership will aim to fund a total of $300 million this year alone, and expands the market presence of both teams into British Columbia and Ontario, with a goal to expand further into Canada within the coming year.   
"We're thrilled about this joint venture. With the support of the Mortgage Alliance Company of Canada, it's forefront technology, back office team and national access to lenders it gives us the platform needed to initiate this partnership.  It's an exciting period of growth for our company. Kinch's respective experience and background in the industry is a natural fit into our client service model and helps support our expansion across Canada."  says David Goncalves, VINE Group Founder.
"I'm very excited about this partnership – it brings together two very strong partners with a shared vision. VINE Group has enormous experience in both residential and commercial financing and will be an excellent complement and support to our mortgage and financial advisory model." says Kinch.
Kinch brings to VINE Group 20+ years of award-winning experience in the mortgage industry and well over $1 billion in funded mortgages. Kinch is also a best selling author, public speaker, investment advisor and real estate analyst for CTV and BNN.
VINE Group was founded by David Goncalves – an individual with 15+ years of experience and well over $1.4 billion in funded mortgages. Today, VINE Group prides itself on being a boutique mortgage solutions provider made up of a team of highly experienced and professional mortgage agents.
Source: VINE Group - A team member of Mortgage Alliance
Share:
---
Categories: Finance, Real Estate, Lending and Borrowing
Tags: borrowing, british columbia, business, canada, edmonton
---