Pet King Brands Kicks Off Summer Dog Show Season in Oklahoma
Press Release
•
Jun 12, 2023
Pet King Brands Announces Prestigious Sponsorship of Oklahoma Summer Classic Five-Day Event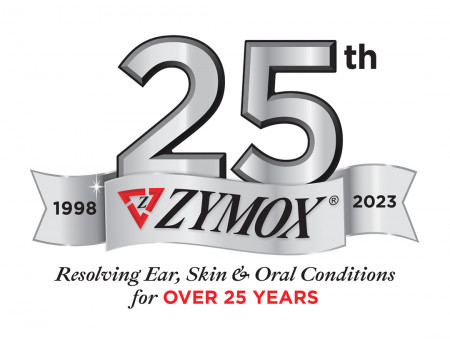 AUSTIN, Texas, June 12, 2023 (Newswire.com) - Pet King Brands. Inc., the maker of veterinarian-recommended pet health brands, including ZYMOX® Dermatology and Oratene® Brushless Oral Care, is excited to announce its celebrated sponsorship of the Oklahoma Summer Classic Dog Show 2023, marking the start of the summer dog show season.
"As the first major show of the summer for the dog fancy, this show promises to be a record-setting five-day event with various competitive dog sports, including Barn Hunt, Fast Cat, Obedience, Rally, Scent Work, UpDog, and Weight Pull," said Debra Decker, Director of Marketing, Pet King Brands. "We look forward to seeing all the attendees, handlers, and their dogs in person."
In addition to sponsoring most of the competitive dog sports, Pet King Brand is proud to support the Top Dog Challenge with over $7,000 in cash, prizes, giveaways, and neck sashes for the victorious canines. Participants in nine events accumulate points based on their performance, with bonuses awarded to those who achieve new titles. The top three results from each participant contribute to the total points.
Touted as the event 'where dogs come to play,' this five-day dog show cluster will take place at the Oklahoma City Fairgrounds from 8 am to 5 pm, starting on June 28 and concluding on July 2. Admission and parking are free, ensuring an affordable and enjoyable summer experience for the entire family.
Attendees are encouraged to stop by the Pet King Brand booth during the show for samples, selfies, and to discover antibiotic-free solutions for common canine ear, skin, and oral conditions. The booth showcases products powered by the patented LP3 Enzyme System, the cornerstone of all ZYMOX and Oratene products.
Mark your calendars, spread the word to friends and family, and prepare to cheer on your favorite dogs to victory. To learn more about entering or attending the Oklahoma Summer Classic, visit OklahomaSummerClassic.com.
For detailed information about Pet King Brand's complete line of enzymatic pet health products and where to purchase them, visit zymox.com.
About Pet King Brands
Pet King Brands, the maker of ZYMOX® Ear and Skin products, Oratene® Brushless Oral Care, Equine Defense®, and ZYLAFEN®, is a leader in veterinarian-approved pet products made in the USA. Focused on the health and wellness of small and large animals of all ages, the products utilize the Power of the LP3 Enzyme System and have been Resolving Ear, Skin, and Oral Conditions for Over 25 Years. Led by President and Founder Pamela Bosco, who first introduced ZYMOX in 1998 with the help of her bioscientist brother, Michael Pellico, Pet King Brands has revolutionized the way people care for animals' ears, skin, and mouth, offering solutions that are gentle to the animal, easy to administer and free of harsh chemicals and antibiotics.
Source: Pet King Brands
Tags
Related Files