PersonalSite Inc. Launches New Platform to Match Businesses With Industry-Leading Consultants
Press Release
•
updated: Jul 21, 2020
New cutting-edge consultancy platform is making it easier for consultants to grow their brands while company executives receive business-changing support and information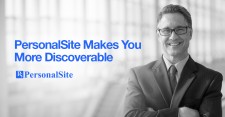 NEW YORK, July 21, 2020 (Newswire.com) - PersonalSite Inc., a New York-based personal branding company that helps executives, consultants, and entrepreneurs to develop a personal brand for their business opportunities, this week announced the launch of its consultancy platform.
On the new platform, consultants can find opportunities to work with business executives that are on a mission to build out their company. This way, companies can access the very best experts in their industry while providing new business to experienced and accredited consultants.
"We're on a mission to connect people and create opportunities, using the power of our platform," said Mubasher Hassan, CEO of PersonalSite Inc.
During PersonalSite's first two years in business, the platform has attracted over 2,000 executives, consultants, and entrepreneurs who use the company's services for branding, marketing, and new business opportunities. As of today, the site boasts over 10,000 executives and 3,000 recruiters as members. Additionally, almost 7,000 newly posted consulting opportunities abound on the platform, averaging at $140 per hour for participants.
PersonalSite's consulting portal includes a job-posting feature in which consultants can view all consulting requests and respond as necessary. The job postings include the title, the location, the industry, and what the consultant is needed to fulfill for the company. Consultants can work within their personal schedules to grow their businesses.
"We want to be the go-to spot for consultants to work with top-tier clients that are in desperate need of their support," said Hassan. "Spread the word on the launch of our new consultancy component today."
PersonalSite's platform is now live and available for leveraging. All users are encouraged to engage with the listings and ask the PersonalSite team questions.
For more information, visit https://personalsite.com.
Media Contact:
David Allen
Phone: 347.759.6261
Email: david@personalsite.com
Source: PersonalSite Inc.
Tags
Additional Links