Perks WW Channel's New eBook Shares Ten Ways Vendors Can Improve Promotional Allowance Programs Without Dramatically Increasing Spending
Channel incentives and loyalty agency publishes new resource for vendors working to increase the effectiveness of their market development funds (MDF) and co-operative advertising (Co-Op) programs.
Press Release
-
updated: Jun 12, 2018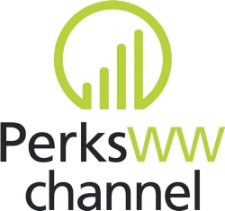 Little Rock, AR, June 12, 2018 (Newswire.com) - Perks WW Channel, a premier provider of channel incentive programs that drive business performance, today announced the release of Market Development Funds Blueprint, a ten-point strategy for enhancing MDF/Co-Op program effectiveness and accounting.
This latest eBook produced by Perks WW Channel targets indirect sales organizations that are looking for ways to give MDF/Co-Op programs a competitive advantage. The author of the eBook identifies the common pain points vendors and partners experience when operating MDF/Co-Op programs and presents ten ideas vendors can use to address these pain points.
Craig DeWolf, Perks WW VP of Marketing Enablement stated, "Despite the digital transformation that is occurring in the channel, traditional MDF/Co-Op programs remain an essential part of the vendor-partner relationship. Unfortunately, many marketers aren't using their MDF program to its full potential and do not see it as the strategic sales and marketing tool that it is, often dismissing it as a cost of doing business."
Modernizing these programs [MDF/Co-Op] is a quick and cost-effective way to improve partner relations. We're going to give you ten ideas for doing this in our new eBook.
DeWolf went on to say, "The good news is that modernizing these programs is a quick and cost-effective way to improve partner relations. We're going to give you ten ideas for doing this in our new eBook."  
Anyone wishing to read Market Development Funds Blueprint can download a free copy on PerksWW.com.
For the latest channel incentive news, follow Perks WW Channel on LinkedIn and Twitter and sign up for the monthly channel incentives newsletter.
About Perks WW Channel
Perks WW Channel provides services and software to help you engage your B2B and indirect channel partners to improve sales effectiveness. With a listing on the Salesforce AppExchange and a global user base exceeding 9.25 million users, Perks WW Channel takes the guesswork out of channel incentives and loyalty programs.
Our solutions empower leading global enterprises with the sales and marketing programs they need to produce a competitive advantage through their indirect sales channels. The available solution set encompasses the three most critical areas to optimize indirect channel performance: marketing enablement, incentive management and global managed services. We provide these services to some of the most influential companies in the world, all backed and supported by years of expertise and our Science of Motivation™ methodology.
Source: Perks Worldwide
---
Categories: Business to Business
Tags: channel partner marketing, Market Development Funds, partner enablement
---