Perks WW Channel Unveils Latest Release for Summer 2017 Improving the Partner Experience
Incentive and loyalty program provider Perks WW Channel introduces new release to industry-leading channel incentive portal technology, ensuring suppliers accelerate their digital transformation
Press Release
-
updated: May 23, 2017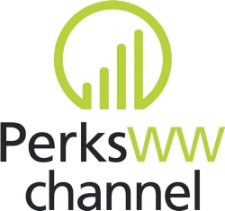 Miami, FL, May 23, 2017 (Newswire.com) - Perks WW Channel advances innovation once again with the second major 2017 release of the Perks WW Channel Enterprise Engagement EngineSM (E3), giving customers more flexibility and capabilities to engage with channel partners and direct sales teams in entirely new ways while accelerating their digital transformation.
The latest release of the Perks WW Channel E3 empowers companies to turn participants into an extension of their businesses by giving partners a single, persona-based portal that engages them with multiple incentive programs, targeted to their tier, region, role, etc.
Supercharging the Partner Ecosystem: The Perks WW Channel incentives portal has the only persona-based, DNA SSO solution on the market to seamlessly integrate with a supplier's partner portal, LMS, POS, ERP, and sales data tools.  Featuring a new, mobile-responsive design, the Perks WW Channel E3 allows companies to deliver an intuitive, personalized and branded user experience across any device.
New Onboarding Experience: Different partner types require different kinds of engagement. Typically, enterprise level partners want to have a say on letting their associates participate. The Perks WW Channel E3 incentive portal onboarding wizard allows partners to choose participation at the company, team, and/or individual levels, together with rewards benefits distribution — through an automated guide and checklist, reducing the effort to a simple click-through screen.
New Partner Dashboard: Partner principals and/or administrators have their own dashboard with an at-a-glance view of the company, team, and individual associate performances. The dashboard includes a quick view of top promotions and earnings at the company and individual level; top participants, with a quick view of individual associates' contributions and promotion participation; plus, login and redemption data filtered in 30, 60, and 90 days, in alignment with the quarter.
With the Perks WW Channel E3, companies can engage resellers, franchisees, channel teams, and more, with multiple incentive modules — Planner, MDF, Marketplace, Deal Registration, Rebates, and Rewards — seamlessly integrated to address their needs in a way that individual components cannot deliver on their own.
"Partner ecosystems are imperative to helping companies scale and drive growth. In fact, according to Accenture, an average of 70 percent of high-tech sales come from channel partners," said Claudio Ayub, Chief Strategy Officer at Perks WW. "However, many partners are hampered by the solutions that connect them with vendors today — archaic systems that are difficult to navigate, fragmented, and impossible to access from a mobile device — limiting the potential of what their engagement could be."
The Perks WW Channel E3 incentive portal is mobile, social, and both multi-lingual and multi-currency, enabling it to handle global program requirements on any device, at any time, from anywhere. 
"Sales reps are faced with an influx of information every day and often struggle with how to prioritize their time as a result," continued Ayub. "The Perks WW Channel E3 incentive portal delivers a consumer-like experience by simplifying claiming and validation tasks, helping reps be more productive and sell smarter. For example, an account executive now has a view to all registered opportunities in SFDC with their stage status and can add a sales engineer and claim a deal with a single tap on their mobile device."
Perks WW Channel E3 — launched in September 2015 — is the latest incentive platform on the market today, and is being used in production by some of the top IT/Telco leaders in the channel, with thousands of channel partners and tens of thousands of users worldwide, available to current customers within their familiar Perks WW Channel environment. Available in the SFDC AppExchange, Perks WW Channel E3 has been pre-vetted by SFDC for security, reliability, and time to deployment.
About Perks WW Channel
Perks WW Channel provides services and software to help you engage your B2B and indirect channel partners to improve sales effectiveness. With a listing on the Salesforce AppExchange and a global user base exceeding 9.25 million users, Perks WW Channel takes the guesswork out of channel incentives and loyalty programs.
Our solutions empower leading global enterprises with the sales and marketing programs they need to produce a competitive advantage through their indirect sales channels. The available solution set encompasses the three most critical areas to optimize indirect channel performance: marketing enablement, incentive management, and global managed services. We provide these services to some of the most influential companies in the world, all backed and supported by years of expertise and our Science of Motivation™ methodology.
Source: http://perks.com/channel/
Share:
---
Categories: Business Technology, Sales and Re-sale, Saas (Software as Service)
Tags: channel incentives, channel marketing, channel sales, saas, technology
---