Perks WW Channel Shares Best Practices for Updating Antiquated Channel Rebates Programs
Are rebates still relevant? According to the latest resource released from Perks WW Channel, the answer is yes IF companies adapt their programs to the new channel model.
Press Release
-
updated: Sep 13, 2018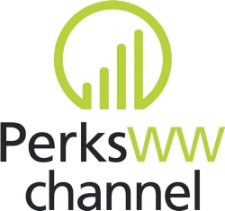 LITTLE ROCK, Ark., September 13, 2018 (Newswire.com) - Perks WW Channel, a premier provider of channel incentive programs that drive business performance, today announced the release of A Crash Course on Modernizing Your Channel Rebates.
This latest eBook produced by Perks WW Channel targets indirect sales organizations that are looking for ways to update company-level incentives to align to the channel's new subscription-based model. In the eBook, the agency outlines nine best practices that will boost common rebate program goals such as influencing partner behavior change and motivating resellers to use rebate money to promote a brand's product and services.   
Claudio Ayub, Perks WW chief strategy officer, acknowledges that rebates are a popular incentive, but it's time to revamp programs to get them in line with the ongoing evolution of the channel. "Rebates are a powerful motivator for channel partners, made even more powerful when they are part of a holistic channel incentive strategy that tailors rebates to partner types, emphasizes rewards for net new customers and sets growth rebate goals."
Anyone wishing to read A Crash Course on Modernizing Your Channel Rebates can download a free copy on PerksWW.com.
There is a companion on-demand webinar, Channel Rebates: What Works, What Doesn't and What to do About It, available on the company's website as well.
For the latest channel incentive news, follow Perks WW Channel on LinkedIn and Twitter and sign up for the monthly channel incentives newsletter.
About Perks WW Channel
Perks WW Channel provides services and software to help engage B2B and indirect channel partners to improve sales effectiveness. With a listing on the Salesforce AppExchange and a global user base exceeding 9.25 million users, Perks WW Channel takes the guesswork out of channel incentives and loyalty programs.
Our solutions empower leading global enterprises with the sales and marketing programs they need to produce a competitive advantage through their indirect sales channels. The available solution set encompasses the three most critical areas to optimize indirect channel performance: marketing enablement, incentive management and global managed services. We provide these services to some of the most influential companies in the world, all backed and supported by years of expertise and our Science of Motivation™ methodology.
Source: Perks WorldWide
---
Categories: Business to Business
Tags: channel incentives, channel partner marketing, indirect sales incentives, rebates, reseller incentives, reseller rebates
---