Perks WW Channel Amps Up the Power of Their Channel Incentive Automation Platform
Press Release
•
updated: Sep 24, 2019
Addition of trade-in rebates functionality empowers users to design, configure, manage, and track four rebate options all in one place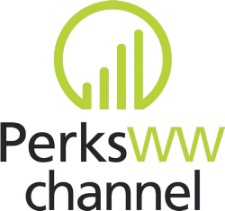 LITTLE ROCK, Ark., September 24, 2019 (Newswire.com) - ​Perks WW Channel, a premier provider of channel incentive programs that drive business performance, introduced a new rebates solution that allows hardware manufacturers to issue rebates based on specific items that are eligible for end-user trade-in.
The trade-in rebate functionality is assimilated into the Perks WW Enterprise Engagement Engine® (E3) solution: a multiple component, seamlessly bound channel incentive platform. This addition to E3 boosts the flexibility of the agency's incentive solution, opening the product to a whole new market and making it the only SaaS incentives solution that allows users to access multiple incentive modules (Rewards, Market Development Funds, Rebates) within a single codebase. Users get a holistic experience and comprehensive reporting across incentive program types.
"Trade-in programs are very popular with vendors as a means to gain market share. Adding this solution to our comprehensive array of incentive programs truly completes our incentive offering for channel marketers," said Craig DeWolf, Vice President, Marketing Enablement for Perks WW. DeWolf further explained that, as with all the Perks WW incentive solutions, the trade-in program offers a full complement of services to deliver end-to-end program management. "The trade-in module is highly configurable to manage a broad range of trade-in options and either the reseller or end-user can administer the trade-in as required by the client."
Trade-in rebate programs are a great way to displace competitive products or help assure older equipment is not resold and Perks WW Channel solution is now configurable to define eligible purchased and trade-in products with associated values. Additionally, in advance of payment, compliance auditing of all claims is provided.
If interested in learning more about Perks WW Channel's trade-in rebate functionality and offered solutions, visit incentives.perksww.com/trade-in-rebates-functionality-01​.

About Perks WW Channel
Perks WW Channel provides services and software to help engage B2B and indirect channel partners to improve sales effectiveness. With a listing on the Salesforce AppExchange and a global user base exceeding 14 million users, Perks WW Channel brings vendors closer to their channel partners through personalized, easy-to-use, and rewarding incentive programs that drive business goals. We help companies take care of their channel so the channel will take care of them.
Powered by the latest cloud, social, mobile, and data science technologies, Perks WW has set a rapid pace of innovation through the Perks WW E3, which provides clients more flexibility and capabilities to accelerate growth. E3 is a powerful next-generation, flexible, multi-tenant platform that provides a consistent, modern user experience across any device. E3 comprises multiple modules seamlessly bound to address customers' needs in a way that individual components cannot deliver on their own.
E3 is a game-changer for Perks WW and our customers, and it's driving an unparalleled level of innovation across our entire industry. No other company is delivering this kind of platform, ecosystem, and user experience to enable companies to transform themselves and engage with their target audience in entirely new ways. E3 delivers a participant experience that is actionable, interactive, and gamified — through dashboards, progress bars, social media, and analytics — always letting participants know where they stand on their journey.
Source: Perks WW Channel
Additional Links