Perks|Channel Presenting Incentives Workshop and Platform Demos at 20th Anniversary Channel Focus North America 2017
Perks |Channel is sponsoring the 20th Anniversary Channel Focus North America 2017 event and presenting a workshop, "Beyond the transaction: using incentives to accelerate the right partner behaviors."
Press Release
-
updated: Apr 27, 2017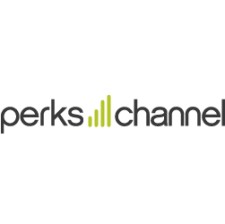 Little Rock, Arkansas, April 27, 2017 (Newswire.com) - Perks|Channel, a premier provider of channel incentive programs, announced their sponsorship of Channel Focus North America 2017. Claudio Ayub, Perks' Chief Strategy Officer will present a lecture on May 03, 2017 around behavior-based incentive programs.
In the workshop "Beyond the transaction: using incentives to accelerate the right partner behaviors," Ayub will demonstrate how today's channel is trending away from transactional incentives and toward behavioral-based incentives. Ayub will review each of the five stages and key personas involved in the partner's decision-making processes, and present the Perks | Channel incentive framework to deliver a structured approach to aligning behavior-based incentives to accelerate the partner's time to revenue.
Throughout the event, the Perks|Channel team will be available to demo the Perks E3 Incentives Portal. Powered by the latest cloud, social, mobile, and data science technologies, the Perks E3 Incentives Portal is comprised of multiple incentive modules that are seamlessly integrated to address client needs in a way that individual components cannot deliver on their own.
Ayub anticipates that the event will provide great insights to professionals involved in channel marketing, sales, development, communications, and strategy. "It's exciting to participate in the 20th Anniversary Channel Focus North America 2017 conference. I believe that our workshop ties into the celebration perfectly because it illustrates how far the channel has evolved in 20 years. Back when this event was new, incentives were used at the transaction level to increase sales. The 21st century channel no longer supports transactional incentives, but rather, behavior-based incentives that motivate all activities, skills, and behaviors leading to the sale."  
About Perks | Channel
Perks | Channel provides services and software to help you engage your B2B and indirect channel partners to improve sales effectiveness. With a listing on the Salesforce AppExchange and a global user base exceeding 7.5 million users, Perks | Channel takes the guesswork out of channel incentives and loyalty programs.
Our solutions empower leading global enterprises with the sales and marketing programs they need to produce a competitive advantage through their indirect sales channels. The available solution set encompasses the three most critical areas to optimize indirect channel performance: marketing enablement, incentive management, and global managed services. We provide these services to some of the most influential companies in the world, all backed and supported by years of expertise and our Science of Motivation™ methodology.
Source: Perks
Share:
---
Categories: Business to Business, Sales and Re-sale, Saas (Software as Service)
Tags: channel incentives, channel partners, indirect sales
---