Performa/Dance Presents "4X3: 4 Works by 3 Choreographers"
Press Release
•
Apr 12, 2016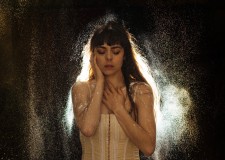 Austin, Texas, April 12, 2016 (Newswire.com) - ​​Austin Critics' Award Winner Performa/Dance Presents:
"4X3: 4 Works by 3 Choreographers"
WHO: Performa/Dance
WHAT: 4X3: 4 Works by 3 Choreographers
Choreography by Jennifer Hart, with works by Minnesota artist Nic Lincoln and local guest company ARCOS
Music by Franz Schubert, Nils Frahm, Jonathon Melville Pratt, Eliot Gray Fisher and Brandon Guerra
WHEN: June 10th and 11th, 8pm
WHERE: Ballet Austin's Austin Ventures Studio Theater, 501 W. 3rd Street, Austin, TX 78701
TICKETS: $25/$20 for students and seniors (performadance.ticketleap.com/4x3/)
Building on the success of its last production, which garnered two Austin Critics' Table awards, Performa/Dance, a project-based company founded by Jennifer Hart and Edward Carr, is pleased to present its second show, "4X3: Four Works by Three Choreographers," June 10 and 11, 8pm, at Ballet Austin's AustinVentures StudioTheater. Artistic Director Jennifer Hart invites two guest artists– Nic Lincoln from Minneapolis, Minnesota, and ARCOS, based in Austin, fulfilling Performa/Dance's mission to nurture and support new, creative voices in contemporary dance, thereby enriching the local arts community.
Artistic Director Jennifer Hart will present two new works: Spaces and Camille Claudel: A Story of Art and Love. The first, Spaces, with music by Nils Frahm, is an abstract, highly physical work that investigates the delicate actions of call and response in forming and building friendships, and in the process, cultivating an architecture of togetherness. Hart will also premiere a thirty-minute work of dance-theater, Camille Claudel: A Story of Art and Love, based on the dramatic life of early twentieth-century artist Camille Claudel, with music by Franz Schubert. Claudel, a muse and collaborator of renowned sculptor Auguste Rodin, and a gifted sculptor in her own right, never received the recognition she sought, living a tormented and turbulent life, and spending her later years in a psychiatric hospital.
Performa/Dance is also pleased to share the stage with Nic Lincoln, an award-winning solo artist who has worked with companies nationwide, including Dayton Ballet, Cleveland-San Jose, James Sewell Ballet in Minneapolis, and has served as a guest artist with companies based in California and NYC. He has been named "25 to Watch" by Dance Magazine, and has been awarded the prestigious McKnight Artist Fellowship for Dancers.
For 4X3, Lincoln will be reprising his award-winning work, Glitter Garden by NYC-based choreographer Larry Keigwin, with music by Jonathon Melville Pratt. When Lincoln and Keigwin met for the first time in New York, they discovered similarities: both come from a club dance background, and Keigwin has choreographed for MTV. They share what Lincoln calls "primal club energy. We are both spitfire, fast, funky, quirky, athletic renegades." Glitter Garden, an abstract work that takes its cues from contemporary art and culture, is a movement essay about nurturing your authentic being and having the strength to cultivate one's own uniqueness, what Keigwin calls "a personal garden that sparkles."
In addition, Performa/Dance welcomes guest company ARCOS, who will present Hoaxers. Austin-based ARCOS has performed at many festivals nationally and internationally, including the Edinburgh Festival Fringe, where it was awarded "Spirit of the Fringe." ARCOS has received grants from the National Endowment for the Arts, Rea Charitable Trust, Donors Trust, Hatchfund, and New Mexico Arts.
Hoaxers, choreographed by Erica Gionfriddo and Curtis Uhlemann, with media design by Eliot Gray Fisher and featuring original music by Fisher and Brandon Guerra, explores the disembodied sense of connection and distorted representation of reality in online interactions. Dancers move through a space that feels both partitioned and porous, alternately engaging with each other and their laptops, effortlessly shifting between contradictory personae as they navigate how to take authentic action in their world.
Tickets are $25 for adults and $20 for students/seniors and are available online at performadance.ticketleap.com/4x3/.
IMAGES, INTERVIEWS & OTHER PRESS REQUESTS:
Contact:
Edward Carr
eddcarr@gmail.com
Tel: 412.551.4199
Source: Performa/Dance, Inc.