Peregrine Health Services Adds Nationally Known Experts to Its Emergency Department, Trauma Center Consulting Team
Press Release
•
updated: Aug 28, 2023
Dr. Douglas Slakey and Michael S. Brown join the firm as strategic advisors to help emergency departments and trauma centers improve the efficiency and quality of medical care.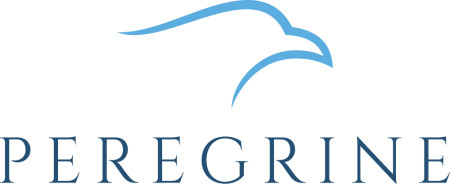 WINTER PARK, Fla., August 28, 2023 (Newswire.com) - Peregrine Health Services, LLC, a consultancy specializing in optimizing emergency department and trauma center performance, announces that Dr. Douglas Slakey and Michael S. Brown have joined the firm as strategic advisors.
"We're thrilled that two of the most widely respected leaders in the quality and efficiency of medical care will be working with our team of experienced trauma and emergency leaders," said Mark Feinberg, managing partner and CEO of Peregrine Health Services. "Doug and Michael bring unmatched skills that will augment our proven capability to help organizations achieve quantifiable improvements."
Peregrine Health Services launched in early 2023, but its track record in healthcare process improvement dates back to 2006 with the founding of Blue Jay Consulting, which built a reputation for excellence in quality implementation and leadership services for emergency departments. Philips Healthcare Transformation Services acquired Blue Jay Consulting in 2015, and Peregrine emerged from Philips this year.
Dr. Slakey and Brown will serve as advisors to Peregrine Health Services' core team of consultants: JoAnn Lazarus, senior vice president of training and development, and Angela Chisolm and Beth Fuller, managing partners. The three nurse leaders have worked in and directed emergency departments and trauma programs, have extensive experience in their respective fields, and are the recipients of some of the highest honors and recognitions in the nursing profession.
Dr. Slakey, an internationally recognized transplant surgeon and healthcare innovator, currently leads healthcare consulting and advisory services. He previously served as chief of surgical services at Advocate Aurora Health, providing clinical direction and strategic guidance across 27 hospitals in the greater Milwaukee region. Dr. Slakey's focus in that role was identifying and eliminating inefficiencies and incorporating ways to adopt technology such as advanced data analytics, artificial intelligence, and machine learning to optimize the patient experience.
At Aurora, Dr. Slakey also led a growth plan, developed partnerships with technology providers, and designed and implemented a new surgery residency program, including education, simulation, and research. Before that, Dr. Slakey served 21 years at Tulane University, culminating in appointments as professor and chair of surgery. He led efforts to rebuild the region's healthcare capacity after Hurricane Katrina. He also serves on the board of several major medical journals and has nearly 40 referenced abstracts and more than 150 peer-reviewed articles.
Dr. Slakey's commitment to patient-centric care, his enthusiasm for driving change, and his demonstrated record of leading teams that improve processes align seamlessly with Peregrine's philosophy. "I am excited to work with the Peregrine team to help others improve processes and empower team members to provide patient care that is reliable, safe, and of the highest quality," Dr. Slakey said.
Also joining Peregrine is Michael Brown, Founder and CEO of Cornerstone Health Advisors, which addresses underserved niches in the healthcare continuum with services including strategic initiative guidance and business development.
For over 25 years at bulge-bracket Wall Street firms, Brown has worked alongside for-profit and non-profit healthcare system clients of all sizes and has served as a strategic advisor and banker for complex mergers and acquisitions, joint ventures, and financing agreements. He has a master's degree in business administration from the University of Chicago's Booth School of Business and a Bachelor of Science degree from Taylor University.
As emergency departments and trauma centers are primary drivers of a hospital system's financial performance, Brown recognizes that Peregrine can help deliver a financial impact for healthcare CFOs.
"Challenges related to emergency department and trauma center strategy have long ailed the efficiency and profitability of health systems. I am proud to partner with Peregrine to help bring solutions to health systems across the country," Brown said.
Brown and Dr. Slakey will join a nationally recognized team known for its focus on emergency department and trauma center leadership, operational, clinical, and financial performance, and its ability to provide team leadership, process improvement guidance, and hands-on operational support in operations during leadership gaps and times of transition.
"Our team has the expertise and commitment to identify and implement real and effective change, and having Michael Brown and Doug Blakely on board will expand our ability to bring that change to even more healthcare organizations," Feinberg said.
About Peregrine Health Services
Peregrine Health Services, LLC is a specialized consulting firm dedicated to helping healthcare organizations optimize emergency department and trauma center performance. For more information, visit www.peregrinehs.com.
Source: Peregrine Health
Related Media