Penrhyn Launches Latest Whitepaper: Finding New Leadership Talent for FinTech
Financial services businesses need C-suite talent with new leadership styles to embrace disruptive technologies.
Press Release
-
updated: Jul 2, 2018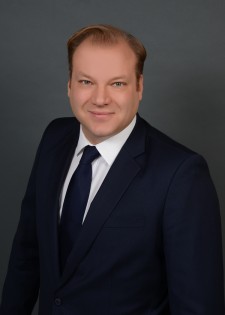 LONDON, July 2, 2018 (Newswire.com) - Penrhyn International launches its latest whitepaper "Finding New Leadership Talent for Fintech" authored by Yanouk Poirier (Chair, Penrhyn Technology, Media & Telecommunications group & Partner, Leaders International (Canada)).
The paper identifies how the financial services sector is facing widespread upheaval as a result of the transformative power of FinTech, with existing business models and traditional job roles increasingly under threat from disruptive start-ups. Yanouk Poirier explains what the disruptive potential of FinTech means for boardroom leadership and how financial services businesses need C-suite talent with new leadership styles to embrace disruptive technologies.
Key takeaways include:
Businesses that want to capitalise on digital disruption of financial services require leaders with the vision to deliver effective solutions to new business challenges.
Companies need a whole range of skill sets at the C-suite level to prepare for the disruptive challenges ahead, beyond digital knowledge.
A new style of digital leadership has emerged to drive transformation from the top.
Digital leaders drive disruptive vision, delegate authority, ferment new cultures and are fully focused on client-centric execution of business strategy. 
FinTech leaders need the flexibility to mix this new leadership style with elements of authority-based and high-performance leadership. 
An advisory board can be a useful complement to digital leadership, providing a sounding board on key decisions and access to additional expertise.
Finding digital leaders with the right cultural fit to an organisation requires an in-depth knowledge of its vision, competencies and precise needs.
For more information contact: yanouk.poirier@penrhyn.com / +1 514 864 
Further details:
Penrhyn International is a leading international network of retained executive search firms, providing our clients with tailored solutions to identify and recruit world-class talent to drive their ongoing business success.  With offices in over 40 cities across the world, we combine deep industry insight, the latest market intelligence, and global connections to deliver consistently high-quality search execution and talent management services.
See www.penrhyn.com
Source: Penrhyn International
Share:
---
Categories: Banking, Finance, Insurance
Tags: CEO search, Executive Search, Financial Services, FinTech, Leaders International, Leaders Search, Penrhyn International
---