PEG Companies Recognized Among Utah's Elite 'Fast50' Companies
Press Release
•
Aug 28, 2023
Marking two decades of commercial real estate excellence, the recognition stands as a testament to PEG's unwavering commitment to its vision of 'building trust, reimagining communities, and broadening horizons everywhere.'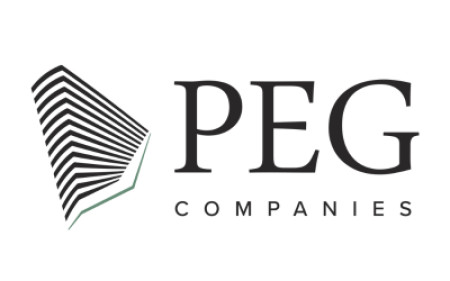 SALT LAKE CITY, August 28, 2023 (Newswire.com) - PEG Companies ["PEG"], a vertically integrated commercial real estate investment firm known for its unique approach to creating value, accepted the honorable recognition of ranking among Utah Business magazine's esteemed "Fast50" companies for 2023. This accolade comes as PEG celebrates a remarkable 20 years of innovation, growth, and excellence in the industry.
"Scaling through multiple market cycles over the past two decades has required unwavering diligence, inventive thinking, and tenacity from the entire PEG team. This recognition reflects our relentless efforts, transparency with our stakeholders, and the strong partnerships that have been pivotal to our success over the past two decades," remarked PEG Founder/CEO Cameron Gunter.
Utah Business ranks the 50 fastest-growing companies in the state based on a combination of revenue growth and total revenue, counting down from 50 to 1. Coming in at number 35, the firm doubled its revenue since the year 2019 while navigating the COVID-19 pandemic and its aftermath, demonstrating exceptional resilience in one of the hardest-hit industries.
"Here at PEG, we understand that real estate is all about the long game," explained Chief Operating Officer Rob Fetzer. "Markets fluctuate. We saw that during The Great Recession, and we're seeing that right now. Being a vertically integrated company allows us control over the entire lifecycle of each investment, from sourcing the right deals to constructing our buildings; from efficiently operating our projects to exiting the project when the timing is right."
PEG consists of five synergistic companies that each manage a different phase of the commercial real estate process. PEG subsidiaries include PEG Capital Partners, PEG Development, PEG Construction, PEG Property Group, and PEG Hospitality Group. The full-service firm is known for its hands-on involvement through the entire value creation process and its creative deals.
"One of our major hallmarks is our ability to create value with challenging, high-barrier-to-entry projects that others in the industry shy away from," Gunter said. "We have the skills and experience to really think outside the box. At the same time, we have strong relationships and expertise working with local governments which enables us to maximize opportunities with our public partnerships."
Examples of PEG's creative solutions over the past 20 years include the remediation of an extensively contaminated asbestos site—rendering it fit for developmental pursuits adjacent to the Delta Center, home of the NBA's Utah Jazz—bringing desperately needed student housing to Utah Valley University, breathing new life into distressed extended-stay hotels across the United States by converting them into quality attainable housing communities, spearheading the first Qualified Opportunity Zone [QOZ] projects in several states, launching one of the first systematized build-for-rent [BFR] strategies in the Mountain West, deploying their signature 'dynamic duo' strategy at several locations, forging public/private partnerships to achieve stronger projects and higher returns, and contributing to public infrastructure through the funding light rail stops, pedestrian bridges, public plazas, and more.
"PEG's vision is 'building trust, reimagining communities, broadening horizons everywhere,'" Gunter explained. "We build trust through consistently delivering on what we set out to do and through keeping our promises. We reimagine communities by bringing beauty, technology, and innovative solutions wherever we build, and we broaden horizons everywhere, both literally with our real estate projects, and figuratively with creating exceptional opportunities for our investors, team members, and end users, alike," he said.
To date, PEG Companies and its subsidiaries collectively have $2.4B AUM across the U.S. and Canada, bolstered by a workforce of over 1,100 professionals. The firm's extensive 12M+ square feet of real estate developed and under development encompass 7,907 hospitality keys, 5,941 multifamily keys, plus substantial student housing, commercial, retail, office, and medical developments. With 35-plus projects currently in the pipeline and an aggregate NET IRR‡ of 15.28%, PEG and its affiliates look forward to the future, replete with the promise of abundant prospects and exciting opportunities.
###
About PEG Companies:
Founded in 2003, PEG Companies ["PEG"] is a vertically integrated commercial real estate investment firm focused on opportunistic and value-add opportunities in the Mountain West and across the United States. Initially best known for its creative and well-executed real estate developments, PEG today encompasses five synergistic companies that each manage a different phase of the commercial real estate investment process. PEG offers various investment vehicles on behalf of its investors including private equity funds, direct-invest opportunities, and SMAs. For more information on PEG, please visit pegcompanies.com.
Media Contact: Ali Monsen l amonsen@pegcompanies.com l 801.783.7334
Source: PEG Companies