Pearl Certification Launches Enhanced Real Estate Network to Meet Shifting Industry Needs
Press Release
•
Jul 31, 2023
Real estate agents can empower their clients to capitalize on potential financial benefits through the third-party certification process and educational resources.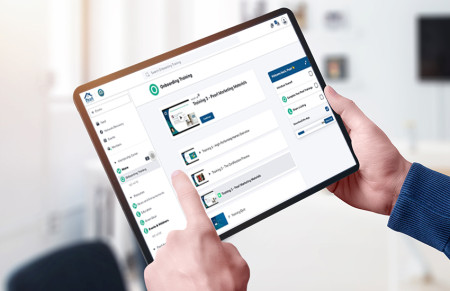 CHARLOTTESVILLE, Va., July 31, 2023 (Newswire.com) - Pearl Certification, a provider of third-party home efficiency certifications for real estate agents, homeowners, contractors, and builders, has relaunched their real estate network and enhanced their offerings to match the industry's priorities toward energy efficiency and sustainability. The enhanced network gives agents a solid resource for education and marketing support as their work with high-performing home features, including solar, becomes more common.
Expanding on the core products: time of sale energy efficiency and/or solar certifications, the new offerings include tools to help agents identify homeowners in their sphere whose homes have high-performing features. Network members enjoy an enhanced, collaborative presence on Green Door, Pearl's consumer-facing app to help homeowners manage, maintain, and improve their home's energy-efficient performance. Notably, the real estate network now has access to The Spark, a new portal that acts as a hub of education, resources, marketing materials, direct staff support, and networking opportunities.
"The industry has already shifted, making energy-efficient homes no longer a niche market segment. With growing environmental consciousness, cost savings, government incentives, technological advancements, stronger building codes, and increased market demand, the popularity of high-performing home features is soaring," said Cynthia Adams, CEO of Pearl Certification. "As consumer demand continues to prioritize high-performing home features, agents will be positioned to properly market their value."
The strategic move signifies Pearl's commitment to being an indispensable resource to the real estate industry, to which the company is no stranger, entering the space as a member of the 2017 National Association of REALTORS REach class. The timing coincides with the implementation of the U.S. Inflation Reduction Act, a program starting later this year that will funnel billions of dollars in rebates to homeowners across the country to make energy-efficient upgrades to their homes: rebates that will require third-party certifications to access.
"Agents have a wonderful opportunity to help guide their clients as they consider how to take advantage of the sizable rebates available through the IRA," said Heather Elias, newly appointed Vice President of the real estate division for Pearl Certification. "We are excited to provide agents with the tools and resources they need to spark those conversations and create lasting value in their client relationships."
Pearl Certification's core time of sale certification product has also seen a refresh as the company recently launched a simplified online ordering system for both energy efficiency and solar certifications. These can be used at the time of listing or post-closing. Pearl's comprehensive certification report provides a full marketing package for listing agents, as well as supplementary materials to ensure that the value of the certification is considered at the time of appraisal. According to an independent appraiser study, homes certified by Pearl have been found to sell, on average, for a 5.5% premium over comparable homes, which can translate to tens of thousands of dollars for the home seller.
Overall, the recent improvements to Pearl Certification's real estate division serve to streamline the process of selling high-performing, energy-efficient homes, which is vital for agents to maintain a competitive edge in the market. By embracing these enhancements and grasping the evolving trends, agents can effectively cater to their clients' needs and provide better service.
To learn more about the Pearl Certification agent network and how to join, please visit https://pearlcertification.com/real-estate-pros/.
About Pearl Certification:
Pearl Certification is the gold standard in high-performing home certifications, bringing visibility to the valuable features that make them healthy, safe, comfortable, and energy- and water-efficient. Pearl Certified homes sell on average for 5.5% more than comparable homes, according to independent appraiser studies. Pearl is the only national sponsor of the U.S. Department of Energy's Home Performance with ENERGY STAR program and is a partner with the National Association of REALTORS® Green Resource Council. https://pearlcertification.com/
Source: Pearl Certification