Peace and Culture Gala is Launching Its First Edition
Press Release
•
updated: Aug 25, 2018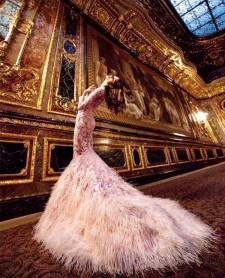 LOS ANGELES, August 25, 2018 (Newswire.com) - ​The Non–Governmental Awarding Organization of the Imperial Order of Culture and Peace will host its first Annual Charity Gala on Saturday, November 24, 2018 (Noor, Pasadena, USA) with the purpose of building cultural bridges between the East and West and celebrating special human achievements. The guests will spend a magical night alongside international public figures, Hollywood celebrities, Gotha members, and prominent members of American, Chinese and post-Soviet business circles.
"The Gala's annual fundraising efforts will enable us to help the most vulnerable elderlies and promote cultural differences, which, in my mind, symbolizes the past and the future unity. Without hope for a better future, we won't be able to build a solid foundation for our present," stated Linjie Chou Zanadu, the Chairman of the Organizing Committee. "It is the first time that such type of an event will be held in the Pasadena area. I sincerely hope it will also bring the city some good memorable moments," Leo Yuhong Li, the secretary of the Committee, added. This year the Princess Carina Organization (a non-governmental Organization in Geneva, United Nations Global Compact Group partner) and St. John of Kronstadt Russian Retirement home will benefit from the lottery and the live auction proceeds.
The President and Founder of PCO (Geneva), Princess Karina Bagration is expected to attend and support the fundraising activities. It is her private visit to USA both as the President of PCO NGO and as a member of Russian Nobility Assembly. Karina has a long and deep connection to the cinema and visual arts. Together with Eugenie Solonin, the representative of St. John of Kronstadt Charity, she will prepare memorable lottery and live auction items, including the illustrations from Ludmila Menager's "Beauty and The Beast – The Truth Mirror" Fairytale. In addition, the guests will enjoy a unique video performance powered by Ksenia Simonova, The Sand Artist, dedicated to Chinese culture and history. This year, the Peace and Culture Award will be given to Princess Long Long of the Aisin Gioro, a Broadway star, and Bertie Higgins, the original songwriter and singer of "Casablanca." Vice President of St. John of Kronstadt Mr. Eugene Solonin, Mr. Zack Beck, City Clerk of Oceanside, California will be awarded the Order of Culture and Peace.
Source: Peace and Culture Gala
Related Media
Additional Links