Paul Coffey's 'Shoot for Change' Inspires Camaraderie in the Community and is xocial's Most Successful Competition Yet
The Niagara North Stars Win A Practice with Paul Coffey!
Press Release
-
updated: Mar 2, 2019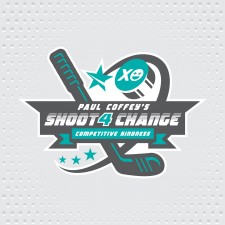 HAMILTON, Ontario, March 2, 2019 (Newswire.com) - xocial® (soh-shuhl) is a platform for all things positive. They aim to inspire and measure positive social impact through the universal appeal of online ratings, the proven link between gratitude and happiness, and our hard-wired love of competition, using a technology coined "Competitive Kindness®". That's why back on Dec. 1 they partnered with the NHL Hall of Famer Paul Coffey to create the first inaugural "Shoot For Change" competition, www.shootforchange.net.
What would happen if they gave junior hockey players incentive to do good in their community with a bunch of great prizes? They came up with a strategy and found some amazing sponsors to make it happen. With the charitable contributions of Canadian Tire, Booster Juice, and World Gaming Network, they successfully stacked the prize pool beyond their wildest imagination. They put up team dinners and gift cards. Then sprinkled in free coupons, and merchandise. From there, they broke out the big guns and added a $2,500 donation in the winner's name to The Jumpstart Foundation to help sponsor underprivileged youth get in the game. If that wasn't enough, they sweetened the pot by throwing in a conditioning session with the Anaheim Ducks trainer Mark Fitzgerald. Then Paul Coffey did the unthinkable and put himself up for grabs by adding a once-in-a-lifetime visit and practice to the team who made the biggest impact by topping the leader-board. Shoot for Change was born and ready to inspire camaraderie in the community.
Thousands of teams from all across Canada were invited to pass it forward and shoot for change. Tons of teams threw their name in the hat, and for as wide-reaching as the competition was, there were two teams that took the lead early, built off of that momentum, and never looked back. The Niagara North Stars and the Manitou Tigers were determined to go from ice-hockey to nice-hockey and topple the leader-boards. They did just that and collectively they dominated the competition, swept a good portion of the prize-pool, and topped most, if not all of the statistical categories. When the clock officially expired, the "Niagara North Stars" transformed into "The Niagara Nice Guys" and were crowned the first ever "Shoot For Change" Champions. A good portion of their success was on the back of the dominant do-gooder Jennifer Penley, who speed-skated circles around all other competitors. She earned the Jumpstart donation in her name, and with the help of her teammates, they carried the North Stars to not only a conditioning session with Fitzgerald, but also the Grand Prize practice with Paul Coffey.
Melanie Anderson of the Niagara North stars shared her thoughts and said, "This was such a great opportunity for us to spread kindness and make our lives better every day."
It's endorsements like Melanie's and many others that made this xocial's most successful initiative to date. It proved to be a catalyst for quite a few monumental firsts for the good deeds gamification platform. They had a record-breaking amount of participants, challenges completed, and donations made. On average, users completed an astonishing 19 challenges each. They body-checked real societal issues and aimed to strengthen communities, one random act of kindness at a time. One by one the challenges were completed and collectively they culminated into a pile of smiles. The final count revealed 3,224 socially-good challenges that raised 53,721 signature xocial points, which yes, is a new record as well.
Some of the socially responsible stats include 122 handmade Christmas and Valentines cards. There were 74 neighbors who had their snow shoveled and retirement homes were visited 123 times. There were massive amounts of donations made as 29 players donated blood, 65 players donated their gear to the next generation of juniors, 73 participants donated warm clothes to shelters in need, and 55 donations were made to animal shelters. By the time Shoot for Change had commenced, kind-hearted causes in the community saw 57 volunteers step up to lend a hand. Canadian pride was on full display as well, with 101 participants sporting the red and white maple leaf. An interesting takeaway is that 172 participants identified what they felt were true heroes in their community. Furthermore, 66 pressing issues have been pinpointed locally. What's even better is that solutions have been brainstormed. To have the next generation of juniors identifying issues in the community and pro-actively problem-solving may just be the most important takeaway of all.
"Our new connected generation has an opportunity to come together like no other," says xocial's CEO (Chief Executive Optimist) Colin Duetta. He added, "I'm thrilled with the results of this campaign because it proved without a doubt, that combining gaming with friendly competition through our Competitive Kindness® technology is a fantastic way to bring communities together and measure positive impact!"
Based off of the results of "Shoot for Change," it's hard to argue with Colin. It sure does look like kindness is alive and well and maybe xocial is on to something here? Perhaps tapping into the competitive kindness gene of this now hyper-connected world is the exact code our world's algorithm needs.
If you want to join in on the kindhearted camaraderie, you can visit xocial.com to learn more about what's on the horizon for the dot-com do-gooders.
One thing is for sure, with the help of Paul Coffey and their amazing sponsors, they turned a shot in the dark with no promises, into a sure-fire, can't miss, game-changing goal. Well played guys, you shot for change and you scored!
xocial® (soh-shuhl) is a platform to inspire and measure positive impact. It is built on the universal appeal of online ratings, the proven link between gratitude and happiness, the power of the almighty algorithm and our hard-wired love of competition. Brands, organizations and individuals can use xocial to recognize day-to-day contributions in the classroom, workplace or community; create unique campaigns around a cause; and fund efforts that make a difference.
If you would like more information about this topic, please call Dan Lewchanyn at 239-850-6211, or email dan@xocial.com.
Source: xocial
Share:
---
Categories: Corporate Social Responsibility
Tags: causemarketing, corporatesocialresponsibility, dogood, gooddeeds, hockey, icehockey, juniorhockey, nhl, payitforward, volunteer
---