Paul Allen: A Passion for Art
Press Release
•
updated: Sep 2, 2020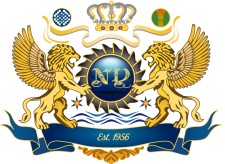 LOS ANGELES, September 2, 2020 (Newswire.com) - NY Elizabeth announces the availability of its online luxury art auction service by highlighting tech mogul Paul Allen and their artistic collaboration.
A leading entrepreneur during his lifetime, Paul Allen was known for his innate drive, incessant curiosity, and unyielding passion. The co-founder of Microsoft Corporation pioneered the computer revolution during the 70s and 80s, but his devotion to collecting artwork was equally impressive. Nearly twenty years later, his decision to dive into the art world in a collaboration with NY Elizabeth has impacted the current crop of tech moguls that have followed in his path.
In 2002, Allen made his mark in the art world and never looked back.
That year, Paul Allen's buyer purchased a large decorative art collection at NY Elizabeth Mayfair location that solidified his standing as a serious art collector and from there, his collection continued to expand and diversify as his interests into several artistic eras emerged. Through his influence as a pioneer that explored the intersection of technology, design, and art, Paul Allen influences the current crop of tech leaders that are inspired through his collaboration with NY Elizabeth as well as his curation of impressive artworks that continue to support his inimitable legacy.
Forging an Artistic Imprint
In order to procure this iconic artwork, Paul Allen chose NY Elizabeth to implement his plans and make them a reality. Under the tutelage of CEO Nouriel 'Gino' Yazdinian and his business partner Nicholas Lauter, the auction house revamped the analog model of the art world and expanded its reach to include leaders in the tech industry as well as the digital realm.
Navigating Acquisitions and Executing Dreams
CEO 'Gino' Yazdinian has expertly executed for clients for decades, with his previous experience working as a tech executive with several companies and a pioneer in social networking. NY Elizabeth has assisted many clients in securing original artwork, and as a leading authority for luxury online art auction, the gallery has done private deals for master paintings by some of the world's most acclaimed painters, including Monet, Picasso, and Renoir.
Prominent art collectors within the tech industry represent a small yet important makeup of NY Elizabeth's client list, and their fervor for luxury goods ensures that the company strives to procure items that speak to their wishes. Paul Allen's collection encompasses contemporary art that included modern classics like Mark Rothko, Jasper Johns, and Wassily Kandinsky. To date, Allen's collection is viewed as one of the most significant in modern history.
NY Elizabeth diligently worked with Paul Allen's buyer as it does with many clients to execute private sales of the luxury goods in their collection, with a clientele list that spans more than 15 countries, and over 8,000 bidders. NY Elizabeth speaks to those that value exclusive modern art, exceptional service, and unparalleled expertise, boasting a network and international status that maintains the confidence of their clients in their procurement of luxury goods.​
Source: NY Elizabeth