Patriot Mobile Awards $20,000 Matching Contribution for Fight Against COVID-19
Patriot Mobile supporters and Mercury One supporters leveraged the matching funds to raise $88,900 in COVID fight.
Press Release
-
updated: Apr 29, 2020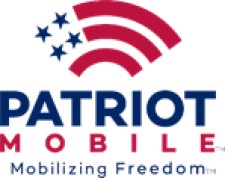 IRVING, Texas, April 29, 2020 (Newswire.com) - Patriot Mobile, a U.S.-based Christian conservative cell phone company completed a donation raising campaign to help fight COVID-19. The monies were directed to first responder support, COVID-19 testing, medical health volunteer support, sanitizers, shelter, food distribution/logistics, and general disaster relief.
The donation fundraising campaign was facilitated with the Mercury One and Patriot Mobile digital properties, radio contribution requests and also by phone calls made by employees and volunteers.
To get the contributions moving quickly during this urgent time, Patriot Mobile double matched donations up to $20,000 and then additional contributions were received to total $88,900 for COVID-19. There were no administration fees or third-party costs incurred in the donation totals. 100% of the donations has immediately moved directly to providing COVID-19 relief.
"We were so happy to have a part in coping with this dramatic crisis," said Jenny Story – vice president of corporate giving and affiliate programs for Patriot Mobile. "Providing the double matching funds as a way to quick start the contributions gave us the immediacy to get action where needed. The generosity of Patriot Mobile members and Mercury One supporters has been inspiring."
About Mercury One - mercuryone.org
Founded in 2011 by media personality, entrepreneur, and New York Times best-selling author Glenn Beck, Mercury One was created to inspire the world in the same way the United States' space program shaped America's national destiny by setting a goal and committing to reaching it knowing that the only limitations to achievement are those we place on ourselves, and by believing in the goodness and power of the individual to overcome any obstacle. The organization stands to restore the human spirit through programs to advance skills, knowledge and attitudes necessary for individuals and communities help themselves with honor through faith, courage through hope, and love through charity as well as assisting our nation's veterans, providing aid to those in crisis, and rebuilding and restoring the lives of Christians and other persecuted religious minorities.
About Patriot Mobile – patriotmobile.com
What makes Patriot Mobile different is our exceptional customer satisfaction. People are attracted to us because we listen to your needs and we share the same values. Members stay with us because, as America's only Christian Conservative Wireless Service Provider, we are humbled to have achieved the highest customer satisfaction among all wireless companies. And, now, with the broadest coverage of any provider on dependable, nation-wide 4G LTE networks, it's hard to remember our humble beginnings with just two guys, one dog, and a passion to serve. Of course, all our plans include unlimited talk and data, and we provide high value, commitment-free plans to fit any budget – and you will really enjoy speaking with our exceptional U.S.-based sales and support team. Our commitment is that Patriot Mobile wireless service works perfectly and seamlessly as you go about your lives – and while you're out and about, we are donating a portion of every dollar earned to support organizations fighting for religious freedom, 1st and 2nd Amendments, Sanctity of Life and the needs of Veterans.
Source: Patriot Mobile
Share:
---
Categories: Charitable Contributions
Tags: charitable contributions, Christian conservative, COVID-19, Patriot Mobile, wireless services
---