Pathways Financial Credit Union proud to serve Springfield
Press Release
•
Sep 22, 2022
Pathways opens new branch on South Limestone Road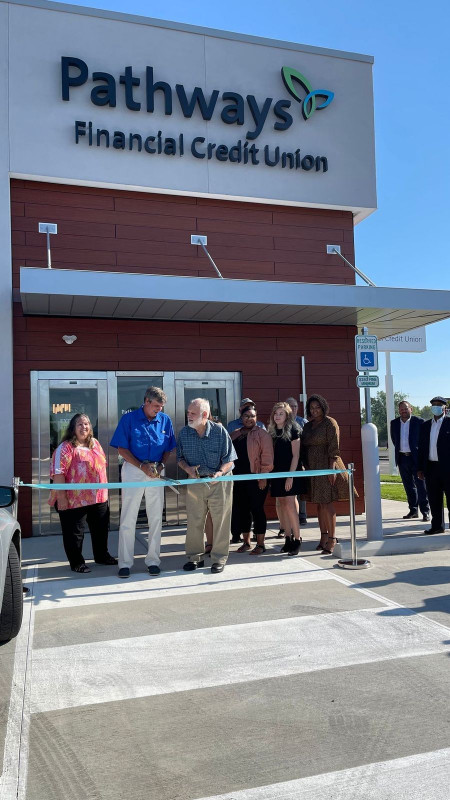 SPRINGFIELD, Ohio, September 22, 2022 (Newswire.com) - Pathways Financial Credit Union, one of Central Ohio's fastest-growing credit unions, has recently renovated and opened a new branch at 1850 S. Limestone Street in Springfield.
Formally a PNC Bank location, the upgraded branch features essential services like a fully remodeled service lobby for in-person appointments and transactions, multiple drive-through lanes, night drop, walk-up ATM, and coin machine.
"We are excited to share our commitment to the Springfield area with this branch acquisition and renovation and are proud to offer ourselves as a true financial partner for the Springfield community," shared Michael Shafer, CEO of Pathways.
What makes the branch stand out is the community-centric additions that include a coffee bar with a state-of-the-art interior that includes a restored walk-in vintage safe and mural of important Springfield area landmarks. The branch features a community room with a full-service kitchenette that is available for meetings and conferences.
"We look forward to offering the use of our community room to local civic groups and organizations looking for a contemporary meeting space," said Greg Kidwell, President of Pathways.
The new branch is open for service Monday through Friday from 8:30 AM to 5:00 PM.
About Pathways: Pathways Financial Credit Union is a member-owned, not-for-profit full-service financial institution with assets of over $584 million, serving over 49,000 consumer and business members with 12 branch locations throughout Central Ohio, the Dayton / Springfield area, and Southern Ohio.
Source: Pathways Financial Credit Union