Path Master's New Partnership Empowers Municipalities With Limited Resources to Become Smart Cities
Press Release
•
updated: Sep 15, 2020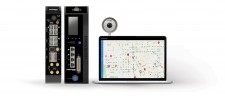 TWINSBURG, Ohio, September 15, 2020 (Newswire.com) - ​​​Path Master, a leading provider of products and services to the traffic industry in Ohio, Kentucky, West Virginia, and Western Pennsylvania, today announced a partnership that can empower more municipalities –including those with limited financial resources – to experience the benefits of becoming a smart city, such as smoother traffic flow, reduced emissions, and a better quality of life for its residents.
Path Master is partnering with Miovision to become an exclusive distributor of Miovision TrafficLink, a smart traffic platform that helps cities to modernize their existing analog traffic signals by adding connectivity and video-based, multimodal traffic measurement and analysis. That means Path Master now offers its customers cutting-edge technology that avoids two of the biggest roadblocks to adopting smart technologies: the high costs and lengthy timeframes involved in implementation.
"We can now use a single camera for full-intersection detection," explained Scott Morse, systems and business development manager. "Doing so can cut intersection detection costs substantially."
The sophisticated cameras system also allows Path Master to provide real-time communications at intersections that don't have a fiber network. Along with video detection, the Miovision TrafficLink, also can perform signal performance measures (available for cities without a central traffic management system), safety analytics, and vehicle turn movement counts. These capabilities play a key role in improving traffic flow and increasing vehicle and pedestrian safety – both essential aspects of becoming a smart city.
"It can take several years – and millions of dollars – to install a fiber network at every intersection within a city," said Morse. "We can provide a similar communications solution for an intersection in days, not years. That's a huge time and cost savings."
Additionally, this advanced technology can eliminate the need for expensive traffic studies. It provides critical high-resolution data on demand to traffic engineers every second of the day. Gathering this same information through a traffic study can cost $5,000 or more per intersection, which is why many municipalities only perform these studies every 10 or 15 years, even though they're vital to maintaining traffic flow.
###
Media Contact: Name: Scott Morse Title: Systems and Business Development Manager Phone: 216-337-0110
Email: smorse@pathmasterinc.com
About Path Master Since 1976, Path Master, Inc. has provided innovative products and services to the traffic industry. The company works with city, county, and state governments throughout Ohio, Kentucky, West Virginia, and Western Pennsylvania to integrate Intelligent Transportation System (ITS) technology into smart city projects. All Path Master solutions are backed with first-class technical support from their in-house staff and team of field engineers. Visit www.pathmasterinc.com for more information.
Source: Path Master, Inc.
Tags
Related Files
Additional Links