Pastor Elder Dennis R. Hebert Wants Beacon Light Open to the World
Press Release
-
updated: Oct 26, 2017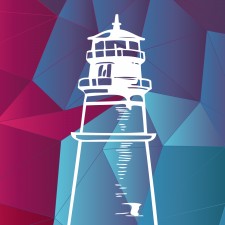 HAMMOND, La., October 26, 2017 (Newswire.com) - Beacon Light, located in Livingston and Hammond, Louisiana, has recently added virtual church services to its website through a live feed, literally opening its doors to the world. Pastor Elder Dennis R. Hebert began serving Beacon Light in 2001 with a mission of sharing the Word of God with everyone and igniting a spirit of worship and giving.
Along with wife Tranecia and a team of dedicated spiritual leaders, Pastor Hebert has led his church to growth and community service. Opportunities are available for people of all ages and interests, and there are special programs to accommodate each facet of life such as youths, senior adults, singles, couples, and families.
"It is our goal to truly serve the community and all of its people," says Pastor Hebert. "We are here to show the spirit of Christ be a light to the community as He was to the world."
With a live countdown to services at beaconlightofhammond.org/tune-in, live feed is available on both Wednesdays and Sundays to accommodate those who are unable to travel to the church. Pastoral Bible Study is live Wednesdays at 7 p.m., and traditional Sunday Worship is at 10 a.m. There is a link for mobile access as well.
"If people are unable to attend church, we can go to them," Pastor Hebert said. "This opportunity has been a blessing for our church and those who are able to tune in."
Traditional Sunday worship services in Hammond are 8 a.m. and 10 a.m. at 500 East Hanson Avenue; services in Livingston begin at 12:30 p.m. at 12988 Walker South Road. Additional worship times are Wednesdays in Hammond and Thursdays in Livingston, both at 7 p.m. For more information on the church and opportunities for worship or community service, visit beaconlightofhammond.org.
Source: Beacon Light Baptist Church
Share:
---
Categories: Religion, Community News, Local News
Tags: Church, Community, Local
---