Passport Technology Donates Over £3000 to CHIPS Charity
Press Release
•
Dec 30, 2022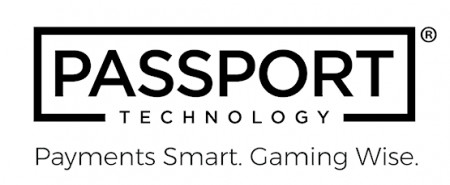 LONDON, December 30, 2022 (Newswire.com) - In a continuous effort focused on giving back to the community, Passport Technology proudly donates an aggregated £3,919 to the CHIPS Charity. With this donation, Passport has contributed over £30,000 to support the gaming and local communities in the U.K.
Founded in 2001 on behalf of the UK Gaming industry, CHIPS raises funds for the purchase of specialised powered wheelchairs for youngsters with varying disabilities. The CHIPS Charity committee, which is formed from senior members of the Gaming Industry, work for free with no expense deduction so that 100% of every penny raised goes towards providing the quality of life that is the right of every child. So far, CHIPS has helped over 650 children and raised over £3 million.
"On behalf of CHIPS Charity, I would like to thank Passport Technology for their generous donation", says Linda Lindsay, Co-Founder & Trustee, CHIPS. "We are a small charity, and every penny donated to us goes to provide the powered wheelchairs that some wonderfully deserving youngsters need. These chairs give the children the ability to be independently mobile, sometimes for the first time in their lives."
"CHIPS is an amazing organisation that truly makes a difference in the lives of children in need", says Helen Bowditch, VP Business Development, Passport. "The powered wheelchairs provided by CHIPS give children the freedom and independence to explore and participate in activities that they may not have been able to before. We are honoured to be able to support and promote their efforts. Giving back to the community has always been a fundamental value of our company, and we are thrilled to have the opportunity to make a difference through our partnership with CHIPS."
About CHIPS
About Passport Technology
Passport's pursuit of excellence is driven through diversity, inclusion, and collaboration as we strive to create opportunities for all stakeholders to thrive. Passport is a leading developer of technology-based solutions and services for the highly regulated payments, gaming, and financial services markets. The company's product portfolio includes redemption kiosks, quasi-cash, check warranty, ATM, digital payments, cash and cashless integrations, casino automation, regulatory compliance solutions, bank-sponsored transaction processing, server and web-based analytics, agnostic application management systems, and interactive content and loyalty services. Through its privileged gaming licenses and payment sponsorships, Passport has securely and responsibly settled over $45 billion in funds to casino floors across the globe.
For more information, please visit passporttechnology.com
Source: Passport Technology