Passport Technology Announces a Strategic Reorganization to Drive Growth and Innovation
Press Release
•
Sep 7, 2023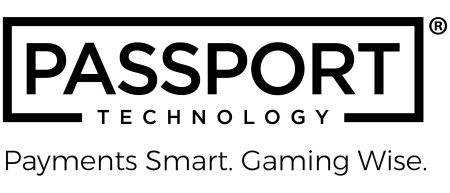 LAS VEGAS, September 7, 2023 (Newswire.com) - Passport Technology, a global leader in payment technology and player engagement for the gaming industry, announces the appointment of Chad Boynak to Chief Operating Officer/Chief Financial Officer (COO/CFO), adding to his current role as CFO. His additional duties are part of a broader strategic reorganization to align senior-level accountability and skills with Passport's goal of increasing customer focus and product innovation.
In addition to his ongoing duties as CFO, Boynak will help drive the strategic execution of operational initiatives and streamline and manage critical processes while bolstering the company's commitment to operational excellence and sustained growth. In his brief time as CFO, Boynak has already made significant improvements streamlining financial operations, implementing a new financial system, and enhancing overall profitability. "Chad has proven himself to be very skilled at quickly incorporating scalable processes, which is immensely helpful to us as we accelerate our growth," states Passport CEO Cleve Tzung. "I'm extremely pleased to announce this appointment to provide him with the opportunity to apply his unique blend of financial expertise and operational acumen across all of Passport's operations."
"I am honored to take on the responsibilities of Chief Operating Officer and build upon the foundation of success we've achieved at Passport," said Boynak. "By seamlessly integrating financial strategies with operational execution, we will continue to position Passport Technology as a global leader in payment solutions, technology and customer engagement."
Passport also announces the promotion of Andre Aboulian to SVP of Innovation. "Andre's tireless dedication to enhancing Passport's products has led to best-in-class products like our LiveCage® software, our Bank Builder Pro™ and Dynamic Pricing," says Cleve Tzung. Aboulian will work closely with Diallo Gordon, Chief Product Officer, to enhance existing products and deliver new innovation such as Points2Pay and CashLoop® digital wallet. "Diallo's strategic thinking, creativity and relationships combined with Andre's unparalleled expertise in software development, hardware functionality, quality control, and funds flow processes make for an unbeatable team in payments and loyalty innovation."
John Steely will leverage his deep industry knowledge and customer attentiveness in his role as Chief Customer Officer. He will focus on relationship management and process innovation to provide world-class casino and patron service.
Kent Cain, SVP Platform Ops, will lead growth and innovation of DataStream®, Passport's proprietary Built for Gaming transaction platform. As one of the original architects of DataStream®, Cain is ideally suited to spearhead the unique products and improvements that can be created through Passport's direct ownership of this critical payment function.
This strategic reorganization is a step towards demonstrating Passport's commitment to staying ahead of industry trends and evolving customer needs. By aligning accountability with specialized departments, the company will harness the synergies between payment, technology, and customer engagement, leading to even greater innovation and customer satisfaction.
"Our goal is to continuously push the boundaries of what's possible in the gaming industry," said Scott Dowty, Executive Chairman. "This departmental realignment enables us to focus our expertise, optimize processes, and deliver unparalleled value to our customers."
About Passport Technology
Passport's pursuit of excellence is driven through diversity, inclusion, and collaboration as we strive to create opportunities for all stakeholders to thrive. Passport is a leading developer of technology-based solutions and services for the highly regulated payments, gaming, and financial services markets. The company's product portfolio includes redemption kiosks, quasi-cash, check warranty, ATM, digital payments, cash and cashless integrations, casino automation, regulatory compliance solutions, bank-sponsored transaction processing, server and web-based analytics, agnostic application management systems, and interactive content and loyalty services. Through its privileged gaming licenses and payment sponsorships, Passport has securely and responsibly settled over $45 billion in funds to casino floors across the globe. Visit www.passporttechnology.com.
Source: Passport Technology