Parkimon Inc. Set to Vanquish Parking Frustration in 2019
Shared Parking App 'OrangeCone' Launches Beta Version in Time for New Year Holiday Rush
Press Release
-
updated: Dec 31, 2018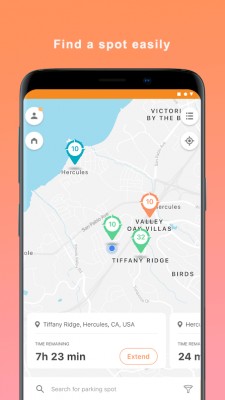 SAN FRANCISCO, December 31, 2018 (Newswire.com) - Parkimon Inc. today announced the launch of "OrangeCone," a parking space sharing service that provides a platform to connect owners of unused parking spaces with drivers looking to park. With OrangeCone, owners of homes and buildings can register their driveways and unused parking spaces, which drivers can then search for and book through the OrangeCone smartphone app.
"People spend hours searching for parking and causing congestion in nearly every municipality, especially during New Year's celebrations," said Asad Shah, founder and CEO. "With OrangeCone, there is no more circling blocks, no more wasting gas, no more wasting time. It is the antidote to the chaos of parking today, bringing a new level of play to 'curb management' in every city, nationwide."
Parking spaces can be booked in advance, so drivers can travel to their destinations knowing that a vacant parking space awaits them. For owners, simply registering their unused driveways or parking spaces on the app lets them make use of underutilized assets and monetize them.
OrangeCone was launched with the idea of providing a better solution to the common problem of limited parking spaces around popular tourist destinations and events. With this beta launch, the public is invited to try the services and provide feedback to help OrangeCone continue to better its platform. Plus, participating members can enter our sweepstakes when they share the app with friends.
To sign up for the Beta version and enter the sweepstakes, go to https://www.orangecone.app/.
Media Contact:
Paul Camera
Phone: 925 324 6360
Email: pgc@parkimon.com
Source: Orangecone
Share:
---
Categories: Transportation, Information Systems
Tags: Airbnb of parking, app, ease traffic congestion, find parking easily, monetize empty driveway, rent driveways, shared parking
---